Privacy Analyst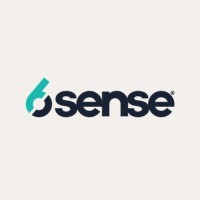 6sense
IT
Remote · United States
Posted on Friday, April 21, 2023
Our Mission:
6sense is on a mission to revolutionize how B2B organizations create revenue by predicting customers most likely to buy and recommending the best course of action to engage anonymous buying teams. 6sense Revenue AI is the only sales and marketing platform to unlock the ability to create, manage and convert high-quality pipeline to revenue.
Our People:
People are the heart and soul of 6sense. We serve with passion and purpose. We live by our Being 6sense values of Accountability, Growth Mindset, Integrity, Fun and One Team. Every 6sensor plays a part in defining the future of our industry-leading technology. 6sense is a place where difference-makers roll up their sleeves, take risks, act with integrity, and measure success by the value we create for our customers.
We want 6sense to be the best chapter of your career.
The Role:
The Privacy Analyst role is to facilitate and execute day-to-day privacy and compliance tasks, and support the privacy and compliance programs at 6sense. This role involves accurately processing and managing data subject requests, answering questions about the privacy program, and monitoring OFAC screening and infosec assessments. The Privacy Analyst position also involves tracking contract updates to align with changes in privacy law and regulations.
Additionally, the role includes project management for the privacy program, including ensuring that privacy documentation is well-organized and accessible, and managing various email aliases related to the privacy program. The Privacy Analyst plays an essential role in managing privacy-related tasks and promoting the organization's compliance with privacy regulations.
Responsibilities:
Submitting, triaging, and escalating data subject requests received via multiple channels, including email and Ketch.
Filing, formatting, and communicating the availability of updated FAQ guides and contract updates for the sales teams and customers.
Reviewing records flagged in Salesforce as part of OFAC screening for additional escalations as needed.
Assisting on intake of product release questionnaires to identify the appropriate legal team resources for follow-up and further review.
Communicating with vendors and customers about updates to contract terms due to changes in applicable privacy law and regulation and tracking execution status of required contract updates.
Assisting on intake, triage, and responses to questions from prospects and customers about the 6sense privacy program.
Monitoring 6sense website properties for new cookies and webtags, and escalating review of new cookies and webtags for classification and disclosure purposes.
Maintaining and updating 6sense Privacy Team SharePoint site to reflect current projects and agendas for weekly status meetings, and organizing internal SharePoint folders to ensure a uniform organizational structure.
Triaging, tracking, and responding to emails sent to multiple email aliases maintained by the 6sense Privacy Team.
Identifying tasks or projects for which an SOP is required or beneficial and assisting in creation of the SOP.
Updating record of processing activities as needed when adding new vendors or use cases of personal data.
Working cross-functionally with members of the GRC, Security, SC, Sales, Marketing, and POPs teams as appropriate (dependent on the scope of each project)
Minimum Qualifications
Bachelor's degree in a related field or equivalent experience
Excellent organizational skills and attention to detail.
Ability to work independently and manage multiple projects simultaneously.
Strong communication skills and ability to collaborate with cross-functional teams.
Drives projects and tasks to completion by following up on questions, deadlines, and requests for input.
Ability to assess priority and urgency of tasks and projects and action accordingly.
Ability to maintain confidentiality of information and appropriately assesses audience in communications.
Requests assistance when needed.
Preferred Qualifications
Familiarity with data privacy regulations such as GDPR, CCPA, and CPRA
Proficiency in frequently used tools and applications, such as Microsoft SharePoint, Asana, Salesforce, Slack
Job Type: Full-Time, Remote (EST Preferred)
Educational and Experience Requirements: Bachelor's degree in a related field or equivalent experience
Base Salary Range: $86,250 - $132,250. The base salary range represents the anticipated low and high end of the base salary range for this position. Actual salaries may vary and may be above or below the range based on various factors, including but not limited to work location and experience. The base salary is one component of 6sense's total compensation package for this position. Other compensation may include a bonus program or commission plan, and stock options if approved by 6sense's board. In addition, 6sense provides a variety of benefits, including generous health insurance coverage, life, and disability insurance, a 401K employer matching program, paid holidays, self-care days, and paid time off (PTO). #Li-remote
Our Benefits:
Full-time employees can take advantage of health coverage, paid parental leave, generous paid time-off and holidays, quarterly self-care days off, and stock options. We'll make sure you have the equipment and support you need to work and connect with your teams, at home or in one of our offices.
We have a growth mindset culture that is represented in all that we do, from onboarding through to numerous learning and development initiatives including access to our LinkedIn Learning platform. Employee well-being is also top of mind for us. We host quarterly wellness education sessions, and everyone has access to meQuilibrium – a platform to encourage self care and personal growth. From wellness days to ERG-hosted events, we celebrate and energize all 6sense employees and their backgrounds.
Equal Opportunity Employer: