Senior Data Scientist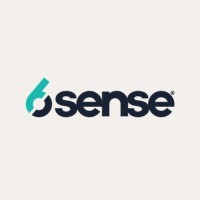 6sense
Data Science
India
Posted on Tuesday, May 23, 2023
Our Mission:
6sense is on a mission to revolutionize how B2B organizations create revenue by predicting customers most likely to buy and recommending the best course of action to engage anonymous buying teams. 6sense Revenue AI is the only sales and marketing platform to unlock the ability to create, manage and convert high-quality pipeline to revenue.
Our People:
People are the heart and soul of 6sense. We serve with passion and purpose. We live by our Being 6sense values of Accountability, Growth Mindset, Integrity, Fun and One Team. Every 6sensor plays a part in defining the future of our industry-leading technology. 6sense is a place where difference-makers roll up their sleeves, take risks, act with integrity, and measure success by the value we create for our customers.
We want 6sense to be the best chapter of your career.

Senior Data Scientist
India, Remote

The Company:
6sense helps revenue teams identify and close more opportunities by putting the power of AI, big data and machine learning behind every member of the B2B revenue team, empowering them to uncover anonymous buying behaviour, prioritize fragmented data to focus on accounts in the market and engage resistant buying teams with personalized, multi-channel, multi-touch campaigns. 6sense helps revenue teams know everything they need to know about their buyers so they can easily do anything they need to do to generate more opportunities, increase deal size, get into opportunities sooner, compete
and win more often.

The Role:
6sense is a Predictive Intelligence Engine that is reimagining how B2B companies do sales and marketing. We work with big data at scale, advanced machine learning, and predictive modelling to find buyers and predict what they will purchase, when, and how much. The data science team is at the core of 6sense engineering. The drive of our executives and the quality of our work has led to unprecedented partnerships with companies like Salesforce, Cisco, Dell and Lenovo.
Salesforce was so happy with our results that they invested in us. Our data scientists are not optimizing software; they are building models, manipulating big data, and working with APIs that are essential to the 6sense product.
Our models inform smart-email campaigns, website personalization, ad optimization, inside sales call lists, and go-to-market messaging. We influence how businesses spend millions of
marketing and sales budgets. We are growing quickly and want to expand our data science family with outstanding minds and bright personalities.

As a data scientist at 6sense, you'll have the opportunity to:
• Work with some of the largest data sets in enterprise business.
• Lead the way in leveraging unstructured data for predictive modelling and decision-making.
• Help build a predictive product and inform features at the ground level.
• We are looking for someone with a minimum of 3 years of work experience.
An advanced degree is preferred.
Working with an early-stage start-up that is currently scaling its data pipeline by scraping the web and performing predictive analysis of this data for providing sales intelligence to companies. This profile involves, involving sufficient time for data wrangling, making sure datasets are prepared in a consumable way by the model and then building models
on top of it. It is expected that the person joining us for this profile is able to take end-to-end ownership of data processing and modelling.

Requirements
• Experience in data cleansing and preparation concepts and tools.
• Hands-on NLP experience
• Programming Languages: Hands-on with Python and Java.
• Strong background in relational databases, data modelling and SQL.
• Experience working with statistical libraries (e.g. sci-kit-learn) and frameworks for predictive analytics.
• Knowledge of Hadoop and UNIX will be a plus.
• Expertise in probability and statistics, time-series analysis as well as experience in the use of machine learning methods, for example, linear regression, correlation, statistical significance, and so forth.
• Experience in data visualization concepts and tools
• Knowledge of Kibana and/or other reporting tools
Desired Skills and Experience
• Python, SQL, Java, Data Visualization, Scikit-learn
If you join our team you'll:
Have the opportunity to advance quickly and build your career trajectory at a fast-growing start-up.
Enjoy equity and influence in an expanding and dynamic pre-IPO company
Our Benefits:
Full-time employees can take advantage of health coverage, paid parental leave, generous paid time-off and holidays, quarterly self-care days off, and stock options. We'll make sure you have the equipment and support you need to work and connect with your teams, at home or in one of our offices.
We have a growth mindset culture that is represented in all that we do, from onboarding through to numerous learning and development initiatives including access to our LinkedIn Learning platform. Employee well-being is also top of mind for us. We host quarterly wellness education sessions, and everyone has access to meQuilibrium – a platform to encourage self care and personal growth. From wellness days to ERG-hosted events, we celebrate and energize all 6sense employees and their backgrounds.
Equal Opportunity Employer: