Technical Escalation Manager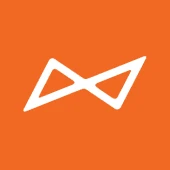 Alation
IT
Bengaluru, Karnataka, India
Posted on Wednesday, March 30, 2022
Due to its remote and hybrid culture, Alation conducts all of its interviewing and onboarding virtually.
Big Data isn't a problem. It's an opportunity.
At Alation, we help people find, understand, and trust data. So they not only excel in their work — they drive value for their enterprise, team, and role. In the words of one customer, "Alation makes me look like a rockstar."
We help companies like Pfizer and Salesforce empower their people with the best data every day. As a platform for innovation, Alation helps customers create game-changing solutions (like a program for early-stage disease detection with Pfizer) and connect people to great data in less time (like Salesforce, whose analysts can now find data 35% faster). And we're just getting started.
With more than $340M in funding - valued at over $1.7 billion and 450+ customers with household names - Alation is poised to capitalize on data as an opportunity. Headquartered in Silicon Valley, Alation was named to
Inc. Magazine's Best Workplaces list
for the third time, and our exceptional Glassdoor rating (4.7 out of 5!) reflects a culture that makes coming to work each day a joy. Do you want to join a team that welcomes new ideas, supports your growth, and recognizes your unique value?
A Technical Escalation Manager is responsible for managing escalated customer situations. These situations could include business down, business endangered, and endangered go-live situations where Alation's customers may incur significant business impact. The Technical Escalation Manager is responsible for managing the issues to resolution and ensuring transparency to all stakeholders
What you'll do:
Mitigate the impact of escalated issues through the rapid assessment and robust execution of escalation management best practices
Provide clear and concise communication that inspires confidence to internal and external stakeholders.
Internally drive cross functional collaboration by bringing appropriate resources to bear in the resolution of qualified escalated events.
Build and nurture relationships with our strategic customers through direct management of escalated events
Build and nurture relationships with cross functional teams within Alation to ensure seamless collaboration
Provide clear optics of open escalated events and trend analysis to Senior Leadership at Alation through regular updates, escalation committee representation and reporting
Looking ahead to proactively prevent other customers from hitting similar situations by reviewing case trends, creating knowledge, or building tools.
Build & evolve the Escalation Mechanism and Framework in terms of policy, process and tooling at Alation
Be a customer advocate at internal release meetings and product-related calls to communicate timings and nature of patches and specific updates Filter, review and prioritize bugs and enhancement requests for the product team to include in the product roadmap by reviewing customer usage and escalation patterns
Mentor and train new employees in managing and handling tough customer situations and escalations Help with setting up the Technical Support recruitment and hiring process
Perform internal documentation and knowledge base review to identify gaps and potential conflicts that could give rise to escalations
You should have:
Minimum 10 years experience working in Technical Support and/or Technical Services role
At least 3 years providing Escalation Management, Project Management, Technical Account Management or Technical Support of complex distributed systems in a business critical context
Clear, concise verbal and written communication skills, focused on understanding customer perspective, instantiating alignment and advertising appropriately to senior leadership
Empathetic negotiation and mediation skills
Adopt Regional preferences and communication styles, as candidates will be working with team members & customers across the globe.
A strong technical background in enterprise software applications with an appreciation of how customer usage influences product roadmap
Ability and desire to work in a high pressure environment where maintaining composure and critical thought are crucial to success
A passion to continually improve the escalation framework and processes
You are a team player, you have the ability to work in a fast paced environment with a positive and adaptable approach
Open to work in shifts to align with the global customer needs
More About Alation
Our founders have come together from different backgrounds: business, engineering, and design. This unique mix from our founding team is important to the Alation culture story. Today, our team consists of creators and communicators with varied backgrounds - from Stanford, to the Indian Institute of Technology, big companies and one-person startups, the United States, and abroad. We continue to seek ever more diverse perspectives as we grow.
We are an equal opportunity employer and value diversity at our company. We do not discriminate on
the basis of race, name, religion, color, national origin, gender identity and expression, sexual orientation, age, marital status, veteran status, or disability status.
Why Alation?
- Market-Leading Data Catalog Provider
- High-growth, collaborative environment with diverse and inclusive teams
- Continuous learning, enrichment and development opportunities
- Competitive pay and health offerings including commuter benefits
- Flexible time off to relax and recharge
and much, much more!