Senior Software Engineer - DBA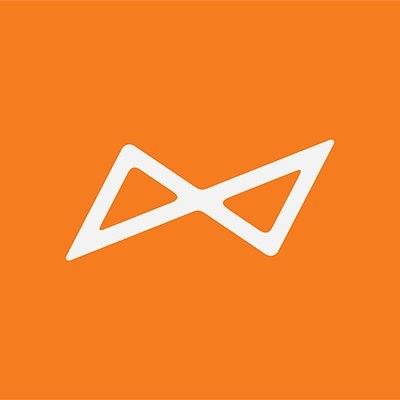 Alation
Software Engineering
Chennai, Tamil Nadu, India
Posted on Tuesday, July 27, 2021
Due to its remote and hybrid culture, Alation conducts all of its interviewing and onboarding virtually.
Big Data isn't a problem. It's an opportunity.
At Alation, we help people find, understand, and trust data. So they not only excel in their work — they drive value for their enterprise, team, and role. In the words of one customer, "Alation makes me look like a rockstar."
We help companies like Pfizer and Salesforce empower their people with the best data every day. As a platform for innovation, Alation helps customers create game-changing solutions (like a program for early-stage disease detection with Pfizer) and connect people to great data in less time (like Salesforce, whose analysts can now find data 35% faster). And we're just getting started.
With more than $340M in funding - valued at over $1.7 billion and 450+ customers with household names - Alation is poised to capitalize on data as an opportunity. Headquartered in Silicon Valley, Alation was named to
Inc. Magazine's Best Workplaces list
for the third time, and our exceptional Glassdoor rating (4.7 out of 5!) reflects a culture that makes coming to work each day a joy. Do you want to join a team that welcomes new ideas, supports your growth, and recognizes your unique value?
The Cloud Team
The Cloud Team's mission is to innovate the architectural vision of the Alation Data Catalog Platform from the ground up. In this role, this individual will bring cloud technology expertise to collaborate side-by-side with engineering peers to technically analyze, design, and implement this platform centered on data intelligence. This initiative will further propel Alation as the product leader in the Data Catalog space.
As a technically skilled engineer, your experience with cloud technologies, the operational inner working of those technologies at cloud scale, and your experience launching scaled software within those technologies with seamless clean operations, will be applied to engineer this critical infrastructure to meet the evolving needs of our rapidly growing customer base.
On the Cloud Team you will...
All aspects of PostgreSQL database administration including installation, configuration, upgrades, patching, migration, capacity planning, performance tuning, backup and recovery.
Database optimization including performance tuning, query optimization and supportability.
Develop and implement Database security polices and procedures, in line with corporate objectives
Experienced in setting up PostgreSQL clusters and supporting databases cluster in on-prem , cloud and hybrid cloud environment, and specifically in AWS RDS instance.
Carry out AWS RDS administrative tasks such as Configuring the parameter group, Managing IP traffic using a security group,Auditing the database log files,Maintenance and management activities,Planning backup and recovery strategies,User management,Monitoring the database
Experience in implementing Postgres STIG implementation, testing, and other vulnerability remediation.
Working Knowledge of connection poolers (pgPool and pgBouncer).
Experience in building high-scalable clusters, failover and hot standby solutions based on Maximum available architecture
Knowledge of administering NoSQL databases such as MongoDB, Couchbase, ElasticSearch, or HBase
Experience in data modeling tools such as Oracle Data Modeler, Erwin, Toad, Visio, etc.
We want to talk to you if you…
Have solid knowledge of cloud technologies and frameworks such as Kubernetes and container runtimes, the cloud networking stack and more, is a plus.
Has Python programming skill and be able to develop dba applications for system automation and integration,
Are a team player that shares in technical collaboration across an engineering organization.
Have 7+ years experience in the space, backed by a high quality computer science education/degree.
More About Alation
Our founders have come together from different backgrounds: business, engineering, and design. This unique mix from our founding team is important to the Alation culture story. Today, our team consists of creators and communicators with varied backgrounds - from Stanford, to the Indian Institute of Technology, big companies and one-person startups, the United States, and abroad. We continue to seek ever more diverse perspectives as we grow.
We are an equal opportunity employer and value diversity at our company. We do not discriminate on
the basis of race, name, religion, color, national origin, gender identity and expression, sexual orientation, age, marital status, veteran status, or disability status.
Why Alation?
- Market-Leading Data Catalog Provider
- High-growth, collaborative environment with diverse and inclusive teams
- Continuous learning, enrichment and development opportunities
- Competitive pay and health offerings including commuter benefits
- Flexible time off to relax and recharge
and much, much more!