Sr. SRE Engineer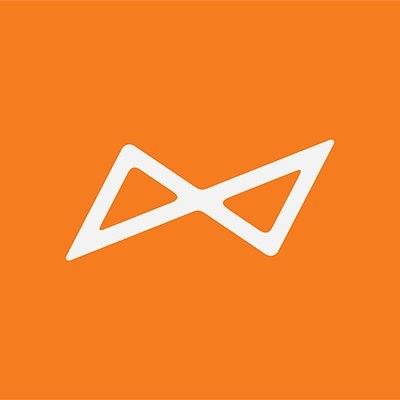 Alation
Bengaluru, Karnataka, India
Posted on Thursday, December 9, 2021
Due to its remote and hybrid culture, Alation conducts all of its interviewing and onboarding virtually.
Big Data isn't a problem. It's an opportunity.
At Alation, we help people find, understand, and trust data. So they not only excel in their work — they drive value for their enterprise, team, and role. In the words of one customer, "Alation makes me look like a rockstar."
We help companies like Pfizer and Salesforce empower their people with the best data every day. As a platform for innovation, Alation helps customers create game-changing solutions (like a program for early-stage disease detection with Pfizer) and connect people to great data in less time (like Salesforce, whose analysts can now find data 35% faster). And we're just getting started.
With more than $340M in funding - valued at over $1.7 billion and 450+ customers with household names - Alation is poised to capitalize on data as an opportunity. Headquartered in Silicon Valley, Alation was named to
Inc. Magazine's Best Workplaces list
for the third time, and our exceptional Glassdoor rating (4.7 out of 5!) reflects a culture that makes coming to work each day a joy. Do you want to join a team that welcomes new ideas, supports your growth, and recognizes your unique value?
The SRE Team manages world class Alation cloud infrastructure and enables our customers with connectivity with their cloud and on-prem environments.
We're looking for a Senior SRE to solve configuration stability performance and network connectivity scenarios within our Cloud infrastructure and integrations with various customer systems. You will have close interaction with the rest of the team in other timezones along with sales, customer success, product, support, professional services, and development departments.
What you'll do:
Keeping your assigned Alation Managed Service sites or services up and running or getting it backup and running quickly when failure occurs
Workingcloselywithinternalpartnersandteamstoensurethatweshipsoftwarethatmeets security, SLA and performance requirements
You will maintain the Alation platform by diagnosing, predicting and correcting scaling problems
Will participate in on-call and identify issues and drive them to resolution and conduct blameless RCA.
Engaging and Improving the SDLC of Services from Design to Operation.
Debug production incidents in within SLA
Provide RCA for customer down time
You should have:
7+years of Experience in SRE role with technical deep-dive, Preferably with a SaaS Product at Scale.
Strong Understanding of DevOps/Agile methodologies and CI/CD Principles.
Define and measure SLA/SLO/KPIs and ensure to Alation meets the set goals.
Experience with any higher language like Python, Go, Java, Groovy.
Production level experience with Application Monitoring of real-time altering systems & logging.
Expertise in multiple clouds, Docker and Kubernetes.
Expertise in Troubleshooting and reliability issues.
Work experience in AWS and monitoring tool.
Additional Requirements:
BTech/BE in Computer Science or Equivalent.
Curious and Growth Mindset and always willing to learn new technologies.
Can Do attitude and Ability to think outside of the box.
Good Communication and Strong Interpersonal Skills.
More About Alation
Our founders have come together from different backgrounds: business, engineering, and design. This unique mix from our founding team is important to the Alation culture story. Today, our team consists of creators and communicators with varied backgrounds - from Stanford, to the Indian Institute of Technology, big companies and one-person startups, the United States, and abroad. We continue to seek ever more diverse perspectives as we grow.
We are an equal opportunity employer and value diversity at our company. We do not discriminate on
the basis of race, name, religion, color, national origin, gender identity and expression, sexual orientation, age, marital status, veteran status, or disability status.
Why Alation?
- Market-Leading Data Catalog Provider
- High-growth, collaborative environment with diverse and inclusive teams
- Continuous learning, enrichment and development opportunities
- Competitive pay and health offerings including commuter benefits
- Flexible time off to relax and recharge
and much, much more!