Manager - Site Reliability Engineering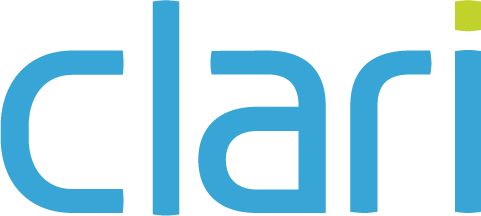 Clari
Administration, Software Engineering
Bengaluru, Karnataka, India
Posted on Wednesday, March 8, 2023
Clari's Revenue platform gives forecasting accuracy and visibility from the sales rep to the board room on revenue performance - helping them spot revenue leak to answer if they will meet, beat, or miss their sales goals. With insights like this, no wonder leading companies worldwide, including Okta, Adobe, Workday, and Zoom use Clari to drive revenue accuracy and precision. We never get tired of our customers singing our praises because it fuels us to help them continue to achieve remarkable. The next generation of revenue excellence is here…are you ready to achieve remarkable with us?
About the Role
Clari's Infrastructure team builds systems and tools to enable engineering velocity in a reliable manner. We partner with engineering teams to establish standards, improve reliability and cost efficiency. We are looking for an Engineering Manager to lead the Site Reliability Engineering team in Bangalore, set the team vision and lead our reliability initiatives.
If you are interested in the Site Reliability Engineering domain and enjoy building a highly motivated, engaged, empowered and an impactful team, we would love to hear from you!
Responsibilities
Hire, mentor, motivate, engage, and coach a team of SREs while building a diverse and inclusive environment
Create an environment that is conducive to their development and delivery to the best of their abilities
Play a pivotal role in shaping and evolving Clari's technology stack, influence design, architecture and reliability
Drive the adoption of key engineering best practices to improve the reliability of Clari
Contribute to engineering-wide initiatives as a member of the leadership team, through direct involvement in the formation and evolution of the technical strategy
Continually improve engineering operations and processes through data-driven decision making
Requirements
4+ years of managerial experience leading and building successful engineering teams
10+ years of experience in building and managing critical large scale business applications with a track record of success
Advance knowledge of the latest trends in enterprise cloud computing at scale using public cloud services like AWS (ideal), GCP or Azure
Experience managing applications in a production environment that supports high availability and resiliency, and low latency at scale; exposure to managing production outages and remediations
You'll often hear our CEO talk about being remarkable. To Clari, remarkable means many things. We believe in providing interesting and meaningful work in a nurturing and inclusive environment. One that is free from discrimination for everyone without regard to race, color, religion, sex, sexual orientation, national origin, age, disability, gender identity, or veteran status. Efforts have to be recognized. Voices have to be heard. And work-life balance has to be baked into the very fiber of the company. We are honored to be recognized by Inc. Magazine and Bay Area News Group as a best place to work for several years running. We'd love to have you join us on our journey to remarkable!
If you feel you don't meet 100% of the qualifications outlined above, we want you to apply! Clari believes in hiring people, not just skills. If you are passionate about learning and excited about what we are doing, then we want to hear from you.
Clari focuses on culture add, not culture fit. One of our values is One with Customers, and we know we can serve them better when we involve as many different perspectives as possible. Our team is made stronger by what makes you unique, so we hope you'll bring your whole self to the job.