Lead of M&A Integration - Remote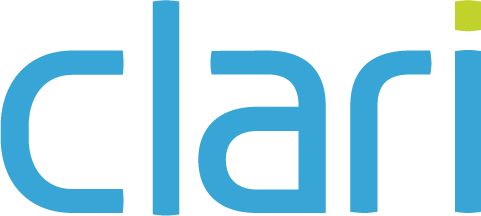 Clari
San Francisco, CA, USA · Remote
Posted on Thursday, May 4, 2023
Clari's Revenue platform gives forecasting accuracy and visibility from the sales rep to the board room on revenue performance - helping them spot revenue leak to answer if they will meet, beat, or miss their sales goals. With insights like this, no wonder leading companies worldwide, including Okta, Adobe, Workday, and Zoom use Clari to drive revenue accuracy and precision. We never get tired of our customers singing our praises because it fuels us to help them continue to achieve remarkable. The next generation of revenue excellence is here…are you ready to achieve remarkable with us?
Clari takes pride in being the leader in Revenue Collaboration & Governance (RevCG) and providing the first platform to stop revenue leak and achieve revenue precision. With Clari's Revenue Platform, all revenue-critical employees now have an enterprise system to run revenue. Forecasting, pipeline management, conversation intelligence, deal execution, coaching, and buyer collaboration (to name a few) are a maze of challenges made simple with Clari. Thousands of teams at leading companies worldwide, including Okta, Adobe, Workday, and Zoom use Clari to drive revenue accuracy and precision.
We are hiring a Lead of M&A Integration to manage Post-Merger Integration (PMI) for Clari. This role is perfect for an energetic leader who wants to push the frontier of Clari's industry-leading Revenue Platform and excels in turning vision into reality. The Lead of M&A Integration will report to Clari's Head of Corporate Development.
This is a fully remote opportunity and can be worked from any location in the United States.
Responsibilities
Lead post-merger strategy & execution. Create & capture value. Identity, sequence, and communicate the most effective & efficient path to integration. Identify and mitigate risks, and optimize for team alignment & revenue synergies.
Coordinate across functions. Be a leader amongst leaders. Provide daily project management leadership against integration plans, with clear milestones, a framework for making coordinated decisions, and a communication plan that keeps the broader organization in the loop.
Work closely with Clari's executive team. Find inorganic asymmetry. Surface strategic, non-obvious growth opportunities & brainstorm elegant solutions to complex integration bottlenecks.
Support broader Corporate Development initiatives. Diligence new markets, monitor the competitive landscape, & gather outside-in intelligence to support new M&A (talk with customers, work with the analysts, conduct surveys & expert interviews), etc.
Qualifications
5+ years of cumulative experience in post-merger integration, management consulting, or strategic projects within the SaaS ecosystem
Strong attention to detail, project management, and financial modeling skills
High initiative, self-starting capabilities with demonstrated ability to identify and seize opportunities for impact in uncertain contexts without oversight
Experience "leading" and "doing" through dynamic situations with the ability to thrive in ambiguity
Exceptional presentation and relationship-building skills with the ability to develop strong relationships at all levels of management
Confident leader with an ability to motivate and influence internal teams to collaborate and achieve business success
Perks and Benefits @ Clari
Remote-first with opportunities to work and celebrate in person
Medical, dental, vision, short & long-term disability, Life insurance, and EAP
Mental health support provided by Modern Health
Pre-IPO stock options
Well-being and professional development funds
Retirement 401(k) plan
100% paid parental leave, plus fertility and family planning support provided by Maven
Discretionary paid time off, monthly 'take a break' days, and Focus Fridays
Focus on culture: Charitable giving match, plus in-person and virtual events

It is Clari's intent to pay all Clarians competitive wages and salaries that are motivational, fair, and equitable. The goal of Clari's compensation program is to be transparent, attract potential employees, meet the needs of all current employees and encourage employees to stay and grow at Clari.

Actual compensation packages are based on several factors that are unique to each candidate, including but not limited to specific work location, skill set, depth of experience, education and certifications.

The salary range for this position is $135,000 to $202,500. The compensation package for this position also includes stock options and company-paid benefits, including well-being and professional development stipends.
You'll often hear our CEO talk about being remarkable. To Clari, remarkable means many things. We believe in providing interesting and meaningful work in a nurturing and inclusive environment. One that is free from discrimination for everyone without regard to race, color, religion, sex, sexual orientation, national origin, age, disability, gender identity, or veteran status. Efforts have to be recognized. Voices have to be heard. And work-life balance has to be baked into the very fiber of the company. We are honored to be recognized by Inc. Magazine and Bay Area News Group as a best place to work for several years running. We'd love to have you join us on our journey to remarkable!
If you feel you don't meet 100% of the qualifications outlined above, we want you to apply! Clari believes in hiring people, not just skills. If you are passionate about learning and excited about what we are doing, then we want to hear from you.
Clari focuses on culture add, not culture fit. One of our values is One with Customers, and we know we can serve them better when we involve as many different perspectives as possible. Our team is made stronger by what makes you unique, so we hope you'll bring your whole self to the job.