Product Designer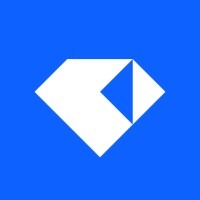 Gem
Product, Design
San Francisco, CA, USA
Posted on Tuesday, April 25, 2023
Gem's mission is to help companies hire great teams. Our talent engagement platform enables recruiting teams to build relationships that lead to diverse, high-quality talent pipelines, a great candidate experience, and predictable hiring at any scale. By creating a source of truth for all relationships with talent, Gem can automate personalized outreach, while also generating insights about the entire recruiting process.
Our customers
are savvy recruiting teams from industry-leading companies — like Dropbox, Grammarly, Doordash, C
elestica
,
Cintas and
McDonalds — who understand that getting the best talent in the market is key to maintaining their competitive advantage.
With funding from key investors such as, ICONIQ, Greylock,
Sapphire,
and Accel, Gem
is considered a
Unicorn, with a $1.2B valuation — becoming one of the fastest-growing SaaS companies at its scale. And just as we strive to help our customers find great talent, we also invest in our own people and culture. We are proud of the culture we've built and have recently been recognized as:
Certified as a Great Place to work, 2022
Y Combinator Top Companies, 2022
Fortune Best Workplaces in the Bay Area, 2022
As a product designer at Gem, you will have the opportunity to create innovative and beautiful experiences customers love. Really: we're a business that wants to make software people love to use. If you're someone excited to revolutionize what great design means in business software, this is the role for you.
Own entire, end-to-end experiences for the business, engage with passionate customers, and collaborate with designers, product managers, engineers, sales, and success reps to build powerful features.
Work with expert cross-functional peers from companies like Meta, Dropbox, Airbnb, Google, Zumper, Workday, and more. Help us make a great product and define and build a team of designers. And let us help you grow in the ways you want to, whatever your ambitions are.
If you are passionate about creating a strong design culture, engaging directly with customers, designing intuitive and easy-to-use products, and simplifying complexity, we'd love to hear from you!
What you'll do day-to-day
:
Lead the end-to-end design process of major features for the Gem product

Define or contribute to the strategy of

multiple

product area

s

Collaborate closely with the engineering team, product team, and customers

to define and design solutions

Work on 0-to-1 problems as well as 1-to-1.1

(and

beyond) projects

Own design across the entire

business by

proactively i

dentifying

the highest-impact areas for design prioritization, and partner with

stakeholders to prioritize

Contribute to design team culture and processes
*Please note that this role is based in San Francisco, CA.
4+

years of experience designing and shipping digital products

is preferred

Deep knowledge of the product development process, from product thinking to visual and interaction design

Ability to produce polished, high-fidelity mockups and prototypes of product workflows

Motivated self-starter who can work closely with cross-functional partners in product, engineering, research and marketing

A growth mindset with a willingness to own problems and results, as well as comfort with ambiguity

Strong eye for visual design and a passion for design craft
Gem is an equal opportunity employer. We celebrate our inclusive work environment and encourage folks of all backgrounds and perspectives to apply. At Gem, we're committed to having an inclusive and transparent environment where every voice is heard and acknowledged. We embrace our differences, and know that our diverse team is a strength that drives our success.
Gem is committed to developing a barrier-free recruitment process and work environment. If you require any accommodation, please email us at
and we'll work with you to meet your accessibility needs.
For roles based in New York City, NY and San Francisco, CA out of our HQs, the base salary hiring range for this position is

$180,025 - $189,500. Compensation offered will be determined by factors such as location, level, job-related knowledge, skills, and experience. Certain roles may be eligible for variable compensation, equity, and benefits.
This role is not eligible for remote work.