Sales Compensation Lead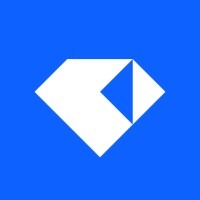 Gem
Sales & Business Development
San Francisco, CA, USA
Posted on Tuesday, May 2, 2023
Gem's mission is to help companies hire great teams. Our talent engagement platform enables recruiting teams to build relationships that lead to diverse, high-quality talent pipelines, a great candidate experience, and predictable hiring at any scale. By creating a source of truth for all relationships with talent, Gem can automate personalized outreach, while also generating insights about the entire recruiting process.
Our customers
are savvy recruiting teams from industry-leading companies — like Dropbox, Grammarly, Doordash, Cisco, McDonalds — who understand that getting the best talent in the market is key to maintaining their competitive advantage.
With funding from key investors such as, ICONIQ, Greylock, Sapphire and Accel, Gem has recently been recognized with Unicorn status, with a $1.2B valuation — becoming one of the fastest-growing SaaS companies at its scale. And just as we strive to help our customers find great talent, we also invest in our own people and culture. We are proud of the culture we've built and have recently been recognized as:
The Breakout List, 2022
Certified as a Great Place to work, 2023
Y Combinator Top Companies, 2022
Fortune Best Workplaces in the Bay Area, 2022
This critical role

will manage the Sales Compensation function -

help set out GTM

(go-to-market)

compensation strategy, identify the opportunity for operational efficiencies, and deploy process and solutions to enable the function to scale. Sitting within our BizOps team in Finance, this role is an opportunity to gain broad exposure to some of the most important strategic initiatives for the company.
The Business Operations team at Gem operates at the intersection of company strategy and operational outcomes. The team works to advance some of the most important initiatives for the business, partnering with leaders across the company to tackle problems with a combination of analytical firepower & strategic thinking all the way down to the nitty gritty operational details. Thriving in ambiguity, members of the BizOps team work to take unstructured ideas all the way to operational outputs that ultimately move the needle for our business and support Gem's continued growth and success.
Objectives for this role will include driving operational process improvements in compensation plan design, compensation systems, and compensation plan administration, all while improving the scalability of our programs and tools. In addition to daily operations, this individual will drive the strategy, design, policies, and guidelines of our sales compensation program as well as partner with our senior leadership team and CRO.
What you'll do day-to-day
:
Design the end-to-end compensation process for all our GTM Teams

(Sales,

Customer Success, Sales Development, Solutions Consulting, Enablement,

+

new

roles)

Plug into the strategic planning process and be the primary stakeholder owning a variety of inputs

(i.e.

headcount, capacity)

Work as a trusted advisor with the GTM leadership team

Own the GTM commissions tools stack, and determine business requirements and roadmap development to meet our systems needs, now and in the future

Current commissions tools: CaptivateIQ, SalesForce, Netsuite

Create governance processes and policies as well as build systems to drive compliance to those policies and programs

(variable

incentives, accelerators, draws) in partnership with Finance and People teams

Lead the function as the GTM compensation subject matter expert at Gem in our planning processes, go-to-market performance/productivity reporting, and special projects
4-10+ years in Revenue Operations, Sales Compensation or Sales Operations

Details driven with an emphasis on accuracy, coupled with the ability to make the appropriate tradeoffs for our size & scale

Systems thinker with prior experience/exposure to sales compensation tools like CaptivateIQ or Xactly

Strong organizational skills and business acumen with the ability to handle projects independently end-to-end and gain buy-in from a variety of leaders across the company

Influence and partner with cross-functional teams

Advanced skills in Microsoft Excel and experience working with CRM's

(Salesforce)
Gem is an equal opportunity employer. We celebrate our inclusive work environment and encourage folks of all backgrounds and perspectives to apply. At Gem, we're committed to having an inclusive and transparent environment where every voice is heard and acknowledged. We embrace our differences, and know that our diverse team is a strength that drives our success.
Gem is committed to developing a barrier-free recruitment process and work environment. If you require any accommodation, please email us at
and we'll work with you to meet your accessibility needs.
For roles based in New York City, NY and San Francisco, CA out of our HQs, the base salary hiring range for this position is $151,525 - $159,500. Compensation offered will be determined by factors such as location, level, job-related knowledge, skills, and experience. Certain roles may be eligible for variable compensation, equity, and benefits.
This role is not eligible for remote work.
Gem's Candidate Privacy Notice
By clicking
"Submit
Application", you acknowledge and agree that you have read and understand
Gem's Candidate Privacy Statement
, including the information provided on how Gem processes your personal data and your related rights as set forth therein.