Head of Human Resources, Business Partners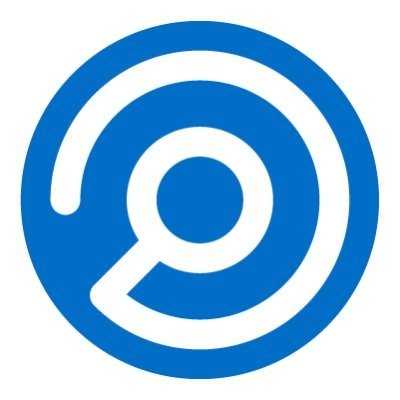 Highspot
People & HR
Seattle, WA, USA
Posted on Thursday, May 11, 2023
About Highspot
Highspot is pioneering the category that is fundamentally changing the way companies increase sales productivity. On a mission to transform the way millions of people work with sales enablement, Highspot is committed to building breakthrough software with a spark of magic. We believe a great place to work is about more than the work – it's about what the company stands for, and how it authentically represents its values in the real world. To this end, we have put intentional focus on creating equitable workspaces for each of our employees. Our goal is to create a culture where everyone feels a deep sense of belonging and is empowered to be an agent of change, with the ability to transform themselves, their workplace, and their world.
About the Role
As Head of Human Resources, Business Partners, your role will involve managing a team of HR Business Partners and acting as a trusted advisor to the executive team, providing strategic HR support to drive company growth. This position includes designing and delivering programs to enhance the employee experience while ensuring that all people's decisions align with the company's culture and guiding principles. The ideal candidate should have strong leadership and people management skills and use qualitative and quantitative data to identify trends and create narratives that prioritize employee engagement.
In day-to-day work, this role works closely with key internal partners such as Finance, Recruiting, and our HR COEs (People Operations, Talent & Development, Compensation, Diversity & Inclusion) to drive value and maximize the organization's effort and impact. Reporting to the Chief People Officer, the successful candidate must possess real-time problem-solving skills and thrive in an entrepreneurial environment. Highspot is renowned for its people-centric culture, and the Head of HRBPs will be instrumental in bringing it to life through a broad range of activities.
What You'll Do
Lead a team of HR Business Partners to provide high-quality strategic HR support to business leaders and employees setting clear goals, encouraging results, and investing in developing the team.
Function as a consultant to key leaders and their respective organizations; engage in strategic planning meetings to translate business needs into HR plans.
Partner with the business on organizational design, workforce planning, succession planning, and skills assessment and development.
Review and analyze business metrics including data on retention and employee experience in order to recommend systemic improvements.
Collaborate with top-level executives and their teams to establish the talent strategy required to sustain our rapid expansion and foster a work environment that promotes employee well-being and development.
Partner with the Recruiting team to build systemic and scalable recruiting programs to create a sustainable pipeline of talent.
Co-Architect key strategies and employee offerings with various COE teams.
Provide compensation support including salary planning, approval of salary actions, promotions, and job re-leveling.
Partner with the business to lead our Talent Review priorities which focus on succession planning, talent development, and organizational health priorities.
Work with managers and employees to address various employee relations issues, fairly representing all interests.
Your Background
10+ years of experience in a Global HR Business Partner leadership role, including 4-6 years of people management, preferably in a high-tech environment.
Proven ability to diagnose issues, drawing on both professional experience and strategic thinking skills, and drive appropriate solutions with self-initiative
Strong business acumen and ability to work well across different functions in order to integrate HR and business strategies
Strong analytical skills, including the understanding of metrics to support plans and monitor performance
Excellent written and verbal communication; high-quality document preparation and presentation skills; strong facilitation skills
Exceptional listening skills and ability to relate to, influence, and coach employees of all levels in the organization
Experience in coaching senior leaders and managers, and strong talent assessment skills
Ability to work independently, as well as an active member of both business and HR teams
Resilient and able to thrive in a fast-paced, entrepreneurial environment with a high level
Bachelor's degree, or equivalent experience
Base salary range: $180,000 - $270,435. Employees may also be eligible for bonuses, stock options, and other forms of compensation.
The above represents total expected compensation for this role. Actual compensation will depend on various job-related factors, including, but not limited to, location, experience, and job qualifications.
Highspot also offers the following employee benefits for this position:
-Comprehensive medical, dental, vision, disability, and life benefits
-Health Savings Account (HSA) with employer contribution
-401(k) Matching with immediate vesting on employer match
-Flexible PTO
-8 paid holidays and 5 paid days for Annual Holiday Week
-Quarterly Recharge Fridays (paid days off for mental health recharge)
-18 weeks paid parental leave
-Discounted ClassPass membership
-Access to Coaches and Therapists through Modern Health
-2 volunteer days per year
-Commuting benefits
Equal Opportunity Statement
We are an equal opportunity employer and value diversity at our company. We do not discriminate on the basis of age, ancestry, citizenship, color, ethnicity, family or medical care leave, gender identity or expression, genetic information, marital status, medical condition, national origin, physical or invisible disability status, political affiliation, veteran status, race, religion, or sexual orientation.
Did you read the requirements as a checklist and not tick every box? Don't rule yourself out! If this role resonates with you, hit the 'apply' button.