Technical Account Manager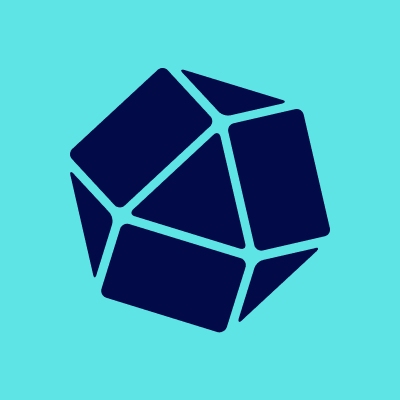 InfluxData
IT, Sales & Business Development
Remote · United Kingdom · Italy · Ireland · Europe
Posted on Tuesday, October 24, 2023
InfluxData is the creator of InfluxDB, the leading time series platform. More than 1,900 customers use InfluxDB to collect, store, and analyze all time series data at any scale. Developers can query and analyze their time-stamped data in real-time to discover, interpret, and share new insights to gain a competitive edge. InfluxData is a remote-first company with a globally distributed workforce. For more information, visit www.influxdata.com.
The ideal Technical Account Manager (TAM) prioritizes their customers' success, communicates exceptionally well, acts professionally, strives to exceed expectations, enjoys building relationships, collaborates effectively with others, and can quickly learn new technologies. As a trusted advisor, the TAM will demonstrate their customer success track record by communicating effectively with partners and leveraging their extensive knowledge of the Influxdata platform to provide solutions that meet the customers' business needs. They will forge strong relationships with their customers and account teams, develop a deep technical understanding of their Influxdata implementation, and share best practices to provide proactive services. When significant incidents occur, the TAM will act as the point of contact, taking ownership of the customer's expectations and communication throughout the resolution process.
Responsibilities:
A team-focused and collaborative mindset
Passion for working with customers and taking ownership of their success
Background in problem-solving, including debugging and troubleshooting.
Advocate for customers by prioritizing their interests and product quality within the development and product management domain.
Ensure customers are fully adopting and expanding utilization of the InfluxData Platform.
Develop a deep understanding of the customer's technical landscape and product usage.
Enhance support capabilities by documenting customer environments, plans, and modifications.
Identify potential customer needs to drive increased InfluxData utilization while highlighting technical obstacles and upsell opportunities.
Guide customers during the adoption of new features or transitions to updated versions.
Identify potential customer requirements to increase their use of InfluxData, flagging technical blockers representing technical risks and upsell opportunities.
Advocate for customers by prioritizing cases, addressing bugs and feature requests, and translating customer input into actionable insights for InfluxData.
Collaborate across internal teams during account escalations, assess customer technical risks, collaborate on mitigation plans, and coordinate technical escalations with R&D and support teams.
Monitor and report on case, testing, and stability metrics.
Support a global customer base via GitHub, community, email or ticketing systems
Update and extend documentation
Host recurring customer sync sessions, reviewing the customers tactical and strategic objects
What you bring to the team
Experience in a customer-facing position
Excellent English written and verbal communication skills
Empathy for people facing technical challenges
Minimum of 4 years of technical work experience: support, development, engineering, etc.
Proficient in at least one scripting language (Ruby, Python, Bash, etc.)
Wide-ranging knowledge in database concepts, database clustering, HA services, load balancing, automation, monitoring and configuration management
Knowledge of Networking and HTTP(S)d
DevOps experience on public cloud environments
Experience with containerization in a production environment
Experience with Cloud technology and Platforms (GCP, Azure, AWS, Kubernetes)
Experience working with RESTful APIs
Pay Transparency at InfluxData
InfluxData takes a market-based approach to pay, and pay may vary depending on your location. U.S. locations are categorized into two zones based on a cost of labor index for that geographic area. The offered starting salary will be determined based on the candidate's job-related skills, experience, qualifications, work location, and market conditions. Ranges are evaluated on a periodic basis and are subject to change at the Company's discretion.
Zone 1 Range: $90,900-168,200
Zone 2 Range: $75,700-107,900
To find a location's zone designation or for additional information, please speak to your recruiter.
In addition to a competitive base salary, InfluxData offers comprehensive and inclusive employee benefits including medical, dental, vision, and mental health benefits, a 401(k) plan, flexible paid time off, home office or co-working reimbursements, and participation in InfluxData's equity program (where applicable).
---
We offer fantastic benefits for full time employees; in the US these include:
Medical/ dental/vision insurance with 100% coverage for employees and dependents

Company contribution to your FSA

Flexible Time Off - take the time you need

Life Insurance, short and long term disability insurance

401k

Wellness programs

....and more perks!
Our Core Values
Our employees are the heart of the company and only by having a core set of beliefs and values will we be successful. We hire and live by these core values:
We value each other

We get stuff done

We believe humility drives learning

We embrace failure

We are committed to open source
Visit our careers page to learn more about working at InfluxData.
InfluxData is an Equal Opportunity Employer. All qualified applicants will receive consideration for employment without regard to race, color, religion, sex, sexual orientation, gender identity, national origin, disability, protected veteran status or any other categories protected by applicable law.
To view our Know Your Rights Poster click HERE
InfluxData does not accept unsolicited resumes from headhunters and recruitment agencies through our website, job board or directly to employees. InfluxData will not pay fees to any third-party agency, headhunter or company that does not have a signed agreement for this position in place.