Senior Software Engineer, Gateway (Remote)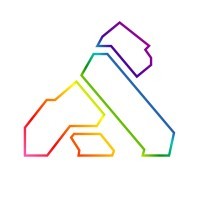 Kong
Software Engineering
Toronto, ON, Canada
Posted on Wednesday, March 15, 2023
Are you ready to power the World's connections?
If you don't think you meet all of the criteria below but are still interested in the job, please apply. Nobody checks every box - we're looking for candidates that are particularly strong in a few areas, and have some interest and capabilities in others.
About the role:
Kong is an Open-Core project. Its foundation is the Open-source API Gateway. On top of that there is an Enterprise Gateway, which extends and improves it. The Enterprise Gateway is the central piece of the Kong ecosystem, which includes other pieces of software and infrastructure that add even more value.
Your main responsibility will be developing, maintaining and extending the Kong Gateway, on both its Open-source and the Enterprise versions. You will engage with the Open Source community, and work closely with other teams in the company to improve it. You will be responsible for building foundations for other teams and customers, discovering and producing cutting edge industry trends and use-cases.
The job is fully remote for people in the Greater Toronto Area.
Why should you want to work at Kong?
Market Opportunity - We are on a quest to build a $10b+ software company over the next few years and need YOUR help!
Technical Leadership - We are recognized as the leader in innovation in the connectivity space.
Amazing Team & Culture - Come be a "Konger" and find out what we mean.
Building Great Products - Learn why the world's largest companies love our tech!
-
Over 250m+ downloads of our open source API gateway! Over 40k+ stars on Github between
Kong API
and
Kong Insomnia
!