Senior Director, Enterprise Applications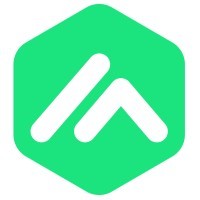 Matillion
IT, Sales & Business Development
Remote · United Kingdom
Posted on Saturday, November 4, 2023
Matillion is The Data Productivity Cloud.
We are on a mission to power the data productivity of our customers and the world, by helping teams get data business ready, faster. Our technology allows customers to load, transform, sync and orchestrate their data.
We are looking for passionate, high-integrity individuals to help us scale up our growing business. Together, we can make a dent in the universe bigger than ourselves.
We are looking for a highly experienced Senior Director of Enterprise Applications to join our IT & Security team. Reporting to our Chief Information Security Officer, this is a new role where you will bring together people, processes and technology as you centralise Matillion's business applications, with significant latitude in how you do this and an opportunity make your mark in our rapidly maturing business.
In this role, you will be responsible for overseeing the strategic planning, implementation, and management of our business applications, with a specific focus on Workday, Salesforce, and Netsuite. You will lead a team of professionals and collaborate with key stakeholders to ensure the successful utilisation and optimisation of these systems to support our business objectives.
We value in-person collaboration here at Matillion, and it would be ideal if you were based commutable to our office in Manchester, but we will consider remote applicants for this role as well. We favour a hybrid work structure where Matillioners work two days a week from the office, with a core day on Wednesday.
What You'll Be Doing:
Develop and execute a strategic roadmap for the effective utilisation of Workday, Salesforce, and Netsuite in alignment with the organisation's goals.
Identify and recommend innovative solutions, enhancements, and integrations to improve business processes and increase operational efficiency.
Lead the implementation and upgrade projects for Workday, Salesforce, and Netsuite, ensuring timely and successful delivery.
Oversee system configurations, customisation, and integrations, ensuring data integrity and security.
Manage system upgrades, patches, and releases, staying up-to-date with the latest features and functionality.
Provide leadership, guidance, and mentorship to a team of business application professionals, fostering a collaborative and high-performing environment.
Collaborate with key stakeholders across departments to understand business requirements and translate them into technical solutions. Work closely with senior management to ensure business applications are aligned with strategic objectives.
Establish and maintain strong relationships with vendors, managing vendor contracts, and ensuring effective vendor performance.
Establish and enforce best practices, policies, and procedures for the use of business applications, ensuring compliance with relevant regulations and data privacy laws.
Monitor system usage, performance, and security, implementing appropriate controls and safeguards.
What We're Looking For:
Bachelors or Masters degree in Computer Science, Information Systems, or a related field.
Proven experience in a senior leadership role overseeing business applications, preferably with expertise in Workday, Salesforce, and Netsuite.
Strong understanding of business processes across multiple functional areas, such as HR, Finance, Sales, and Operations.
Demonstrated track record of successful system implementations, upgrades, and integrations.
Excellent leadership and team management skills, with the ability to motivate and develop a high-performing team.
Strong analytical and problem-solving abilities, with a strategic mindset.
Effective communication and stakeholder management skills, with the ability to collaborate with individuals at all levels of the organisation.
Knowledge of governance, risk, and compliance requirements related to business applications.
At Matillion, we are committed to providing competitive salaries in line with market standards. Our estimated base compensation range for this position is £100,000 - £130,000. This role is eligible for participation in our corporate bonus plan. The final salary will be based on the relevant skills and experience demonstrated in the hiring process.
Matillion has fostered a culture that is collaborative, fast-paced, ambitious, and transparent, and an environment where people genuinely care about their colleagues and communities.
Our 6
core values
guide how we work together and with our customers and partners. We operate a truly flexible and hybrid working culture that promotes work-life balance, and are proud to be able to offer the following benefits:
- Company Equity
- 30 days holiday + bank holidays
- 5 days paid volunteering leave
- Health insurance
- Life Insurance
- Access to mental health support
- Pension
- Career development with access to a Udemy account, Blinkist and much more!
More about Matillion
Thousands of enterprises including Cisco, DocuSign, Pacific Life, Slack, and TUI trust Matillion technology to load, transform, sync, and orchestrate their data for a wide range of use cases from insights and operational analytics, to data science, machine learning, and AI.
With over $300M raised from top Silicon Valley investors, we are on a mission to power the data productivity of our customers and the world.
We are passionate about doing things in a smart, considerate way. We're honoured to be named a great place to work for several years running by multiple industry research firms.
We are dual headquartered in Manchester, UK and Denver, Colorado.
We are keen to hear from prospective employees, so please apply and a member of our Talent Acquisition team will be in touch. Alternatively, if you are interested in Matillion but don't see a suitable role, please email talent@matillion.com
Matillion is an equal opportunity employer. We celebrate diversity and we are committed to creating an inclusive environment for all of our team. Matillion prohibits discrimination and harassment of any type, Matillion does not discriminate on the basis of race, colour, religion, age, sex, national origin, disability status, genetics, sexual orientation, gender identity or expression, or any other characteristic protected by law.