Senior Product Manager - Growth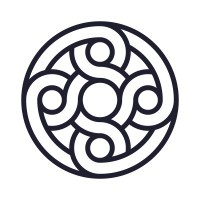 Mercury Technologies
Product, Sales & Business Development
San Francisco, CA, USA · Portland, OR, USA · New York, NY, USA · Remote
Posted on Wednesday, April 12, 2023
As a Product Manager on Growth at Mercury, you will collaborate with designers, engineers, and other key partners to ship high quality products that bring in customers to Mercury. You'll be accountable for understanding our target market and the business, developing strategy, prioritizing the roadmap, and keeping the team unblocked and executing at a high-level.
You will keep the team outcome-oriented — using qualitative and quantitative metrics to guide decision-making. Further, you will ensure the entire team feels a sense of ownership over product direction and results.
While you will focus on a particular area, you'll develop a point of view on how our products fit into Mercury more broadly — working with teams like Risk, Onboarding, Sales, Marketing, Legal, and Compliance.
We are open to applications at multiple experience levels (junior, mid-level, senior, etc.)
You will:
Gain a deep understanding of our potential customers' needs and what value propositions/product experiences will bring them to Mercury
Gain a deep understanding of the market and Mercury's products today.
Leverage data and research to inform decision making.
Create clarity, ensure the team is tracking to the roadmap of what we are building, and that it is meaningfully driving impact towards our objectives
Collaboratively prioritize and detail projects with designers and engineers.
Develop strong, collaborative partnership within your team, execs, and broadly within Mercury.
You should:
Empathize with customers — know how to understand customer needs and translate those into products and value props that resonate with end users.
Understand data — be able to access and use data to inform decisions and set success metrics.
Understand research — collaborate with design to run exploratory and usability focused research.
Identify great products — help your design partner deliver valuable experiences.
Prioritize requirements — define and deliver on focused specs.
Manage large projects — balance a variety of stakeholders to ensure a project stays on track and is delivered at high quality.
Communicate clearly — keep technical and non-technical partners on the same page throughout projects, using both verbal and written language.
Collaborate with engineers and designers — foster a strong relationship and working model with your closest collaborators ; ensure everyone feels heard on product direction.
Drive accountability — hold yourself and others accountable in service of great work.
We encourage you to try our demo site if you're interested in applying for the role.
The total rewards package at Mercury includes base salary, equity (stock options), and benefits.
Our salary and equity ranges are highly competitive within the saas and fintech industry and are updated regularly using the most reliable compensation survey data for our industry. New hire offers are made based on a job candidate's experience, expertise, geographic location, and internal pay equity relative to peers.
Our target new hire base salary ranges for this role are the following:
US employees (any location): $198,000-227,500 USD
Canadian employees (any location): CAD 176,000–202,000
#LI-DNI