Head of Engineering - Expansion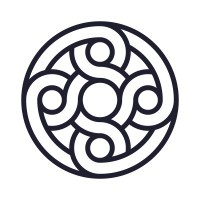 Mercury Technologies
United States · San Francisco, CA, USA · Portland, OR, USA · New York, NY, USA · Remote · San Francisco, CA, USA · Canada · Portland, OR, USA
Posted on Friday, November 10, 2023
In her 2018 book, World Series of Poker champion Annie Duke argues that we are too uncomfortable with uncertainty. She writes that we tend to view decisions as either correct or incorrect—with history deciding which is which—rather than as probabilistic bets. Her first example is how the press reacted to Pete Carroll's 2015 Super Bowl-losing call, panned as the "worst Super Bowl play of all time" by ESPN. Carroll's decision to pass instead of rush at the 1-yard line led to an interception, costing the Seahawks the game, which provides some evidence it was a mistake.On the other side of the story is that passing consumed valuable time on the clock that the opposing team needed, and the chance of an interception in that situation was only 2% last season according to FiveThirtyEight. Additionally, passing was fast enough that the team would have been able to rush twice afterward.
It's possible that passing was the worse play, but there's substantial evidence suggesting it was a better or equally viable option compared to rushing. However, it often takes a significant amount of evidence to counter the Monday-morning quarterback analysis of "the play didn't work." In Annie's domain of poker, this tendency is called "resulting"—judging decisions based on their outcome, even when there is clear statistical evidence that the player was simply unlucky. Unfortunately, this bias often leads most people to avoid taking risks altogether.
Fortunately for Mercury, our success won't hinge on a single football play or an unlucky river card. Over the past six years, we've built a profitable business offering depository banking services, primarily to startups. Now we're expanding beyond that, leveraging the strong distribution advantage we have as the first business a company interacts with after incorporating.
We are looking for a Head of Engineering to manage this product portfolio, which currently consists of 15 people across three teams, with plans to expand with new teams in 2024. Each team represents a significant opportunity, and if successful, it could be as impactful as a new startup succeeding.
(For marketing reasons, we prefer not to list the exact projects we're working on in this job description, but we're happy to discuss them with candidates during the interview process.)
The ideal candidate:
Has experience working in startups.
Has a proven track record of managing managers, with a team size of 30 or more. Even though your teams are like mini-startups, we are seeking someone who can successfully operate in a larger company and contribute to the broader engineering team.
Has a background in software engineering. You should be as comfortable discussing SQL schema choices as you would be having performance conversations.
Has a clear perspective on how to achieve quality in software projects, from paying attention to aesthetic details to defining the features that constitute an MVP, and ensuring software reliability.
Demonstrates social confidence, but also acknowledges epistemic uncertainty. We're looking for leaders who make their teams comfortable with the idea that their projects might not succeed, rather than someone with false confidence that every risk will pan out.
We strongly encourage you to try out our demo dashboard and/or read some of our engineering blog posts at https://mercury.com/blog/category/engineering.
The total rewards package at Mercury includes base salary, equity (stock options), and benefits.
Our salary and equity ranges are highly competitive within the SaaS and fintech industry and are updated regularly using the most reliable compensation survey data for our industry. New hire offers are made based on a candidate's experience, expertise, geographic location, and internal pay equity relative to peers.
Our target new hire base salary ranges for this role are the following:
US employees (any location): $278,000 - 327,000
Canadian employees (any location): CAD 253,000 - 297,600
#LI-DNI