Product Marketing Manager - Financial Products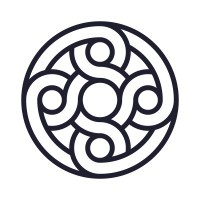 Mercury Technologies
Marketing & Communications, Accounting & Finance, Product
New York, NY, USA · Portland, OR, USA · San Francisco, CA, USA · Remote
Posted on Tuesday, March 8, 2022
"One size fits all" may have been a boon for clothing retailers, but it simply doesn't work for financial products. Depending on a company's industry, size, and goals, what two companies need out of a bank can be very different. And that's where we come in.
At Mercury, we're building a better way to bank* for all types of businesses. We started by imagining what the best banking service for startups would be like. Fast forward a few short years, and we are adding more and more financial tools to support businesses as they grow. And it's not just startups - we have customers in e-commerce, non-profit, crypto, and other industries as well.
Now we're growing our product marketing team to launch new Mercury products, and increase awareness and adoption with our target customers, with the goal of matching each customer with the right set of products. This is a new team, and we are looking for people who are excited to shape how the team works with team members at Mercury across product, engineering, brand, sales, customers, and compliance.
As the Product Marketing Manager - Financial Products, you will focus on some of our top priority products including accounting automations and Treasury. These products live in a crowded and complicated space, so you will need to identify where Mercury stands apart, and educate founders and finance teams along the way.
Here are some of the things you'll do:
Deeply understand our target customers and the competitive landscape: use quantitative and qualitative data to understand what they need and where the incumbent products available today aren't cutting it

Develop GTM plans to launch new products and support continual adoption of existing ones including positioning, audience segmentation, and channel strategy

Create goals for growth and adoption of our products, and collaborate cross-functionally to exceed them

Test, learn, and iterate - it is early days for us and we are open-minded to what the "best" strategy will be

Roll up your sleeves to get things done - this can be anything from writing a press release to negotiating a sponsorship to interviewing customers, or whatever the project requires
We believe a successful candidate will have some of the following qualities:
5+ years experience, with 2+ years of product marketing experience at a tech company (FinTech a plus but not required)

Prioritize using a mix of data and first principles

Enjoy poking holes and thinking about problems from multiple angles

Advocate for the customer, and adapt strategy for different customer segments

Be super organized, but not rigid

Thrive in fast-paced, collaborative environments
We often think it is easier to show than to tell - you're encouraged to try our demo site and see the product for yourself.
The total rewards package at Mercury includes base salary, equity (stock options), and benefits.
Our salary and equity ranges are highly competitive within the SaaS and fintech industry and are updated regularly using the most reliable compensation survey data for our industry. New hire offers are made based on a job candidate's experience, expertise, geographic location, and internal pay equity relative to peers.
Our target new hire base salary ranges for this role are the following:
US employees in the New York City or San Francisco Bay Area: $167,000-$192,000 USD
US employees outside of the New York City or San Francisco Bay Area: $142,000-$163,500 USD
Canadian employees (any location): CAD 148,500-170,500
*Mercury is a financial technology company, not a bank. Banking services provided by Choice Financial Group and Evolve Bank & Trust, Members FDIC.
#LI-DNI