Head of Technical Recruiting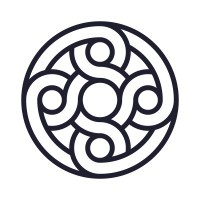 Mercury Technologies
IT, People & HR
San Francisco, CA, USA · Portland, OR, USA · New York, NY, USA · Remote
Posted on Saturday, April 8, 2023
At Mercury, we're building a better way to bank* for all types of businesses. We started by imagining what the best banking platform for startups would be like. Fast forward a few short years, and we are adding more and more financial tools to support businesses as they grow. In just the past year we have launched Venture Debt, Bill Pay, and the IO credit card. And it's not just startups - we have customers in ecommerce, non-profit, crypto, and other industries as well.
Turns out this requires a lot of talented and technical people, so we are hiring a Head of Technical Recruiting to lead and grow the team that's finding them. In this role, you will oversee a team of full-cycle technical recruiters across Engineering, Product, Design and Data Science. You will be focused on their development and exceptional execution against hiring goals. You will also drive programs, processes and initiatives to optimize for the caliber and productivity of Mercury's technical recruiting team. You will partner deeply with technical leadership across the company to drive key programs and initiatives that enhance Mercury's efforts to attract, recruit, and retain diverse talent.
We are looking for someone who is unafraid to try new things, embrace new ideas, and who welcomes suggestions for how we can iterate on our processes. You will partner closely with tech leaders.
Here are some things you'll do on the job:
Manage and scale a team of full-cycle recruiters to deliver high-quality performance and develop their recruiting skills

Be a trusted partner with senior leaders across Mercury to understand their hiring objectives and develop team recruiting strategies to help them hit their goals

Lead cross functional projects, reporting, and performance management for the technical recruiting team

Become deeply familiar with our current recruiting processes (and even be willing to work on active roles if needed)

Drive processes to scale hiring efficiency and team operating models

Originate and build a clear diversity strategy alongside technical leaders

Leverage data to define success metrics, measure productivity, and inform strategic decision making
You should:
Have several years of recruiting management experience leading full cycle recruiters at a growth stage company

Be deeply energized by the opportunity to unlock potential in your direct reports

Have recruiting experience across multiple technical teams (ideally Engineering, Product, Design and Data Science)

Have a passion for sourcing and building passive recruiting strategies

Be genuinely excited by building creative programs and processes that help uplevel our technical recruiting function

Be incredibly curious and love to understand how things work and why they break

Have experience establishing metrics, reports and dashboards to support your team's goals

Be a trusted advisor to leaders throughout the recruiting process, acting as an effective hiring partner

Enjoy developing more junior recruiters and providing hands on coaching and guidance

Connect and effectively communicate with people of all levels

Have excellent verbal and written communication skills

Have a sense of humor (doesn't have to be a good one)
*Mercury is a financial technology company, not a bank. Banking services provided by Choice Financial Group and Evolve Bank & Trust®; Members FDIC.
The total rewards package at Mercury includes base salary, equity (stock options), and benefits.
Our salary and equity ranges are highly competitive within the saas and fintech industry and are updated regularly using the most reliable compensation survey data for our industry. New hire offers are made based on a job candidate's experience, expertise, geographic location, and internal pay equity relative to peers.
Our target new hire base salary ranges for this role are the following:
US employees in the New York City or San Francisco Bay area: $245,000 - $282,000 USD
US employees outside of the New York City or San Francisco Bay area: $208,500 - 240,000 USD
Canadian employees (any location): CAD $218,000 - $250,500
#LI-DNI