Engineering Manager - Revenue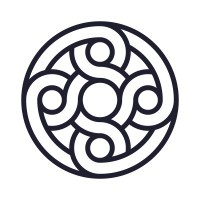 Mercury Technologies
Software Engineering, Other Engineering
New York, NY, USA · Portland, OR, USA · San Francisco, CA, USA · Remote
Posted on Saturday, May 6, 2023
In his essay "You weren't meant to have a boss", Paul Graham argues that humans evolved for hunter-gatherer-sized groups—eight being the ideal number. This implies that startups are the ideal place for programmers—the structure of large companies just prevents you from getting much done.
Graham's essay is joined by many authors critiquing the scale of modernity. James C. Scott's "Seeing Like a State" notes how 1800s bureaucrats attempted to impose process on the land, planting the single fastest growing tree species in a grid—and were met with rampant forest fire and disease.
These authors make an excellent point. You can get a lot done as an eight-person team (Mercury launched with a team of nine), and imposing too much structure can be fatal. At the same time, the tension these authors ride up against is that scale has clearly won out: Graham's Y Combinator now employs over 80 people, and the best permaculturist can't compete with modern tree farms.
Your job as an engineering manager at Mercury is to carefully balance this tension.
In this role, you'll:
Ensure a team of ~4-8 engineers executes at a high level of technical excellence and stability.

Create a fulfilling environment for engineers.

Have the confidence and competence to give feedback to engineers of all skill levels.

Continue to hone your own engineering craft, by spending a portion of your time coding.

Align engineering work with Mercury values.

Onboard new engineering hires.

Work alongside other product experts to pick the highest impact projects.

Collaborate with other teams when work overlaps, ideally to achieve a more cohesive product and simpler, more maintainable underlying technical implementation.

Balance building new things with maintaining existing systems.

Provide technical mentorship such as PR reviews, pair programming, and virtual whiteboarding.

Empower your team to thrive and contribute to making Mercury's product reliable, beautiful, and useful.
You should:
Have demonstrated the ability to lead a technical team.

Have a strong individual engineering skill set. You will go through roughly the same interview process as our individual contributors, with additional interviews for manager skills.

Be familiar with our tech stack (specifically, Haskell, and TypeScript), or have an interest in learning it.

Be interested or experienced in helping ecommerce businesses succeed.
We encourage you to try our demo site if you're interested in applying for the role.
The total rewards package at Mercury includes base salary, equity (stock options), and benefits.
Our salary and equity ranges are highly competitive within the saas and fintech industry and are updated regularly using the most reliable compensation survey data for our industry. New hire offers are made based on a job candidate's experience, expertise, geographic location, and internal pay equity relative to peers.
Our target new hire base salary ranges for this role are the following:
The salary range for candidates in the US is $237,700–$279,500.
The salary range for candidates in Canada is CAD $216,200–$254,300.

#LI-DNI