Executive Assistant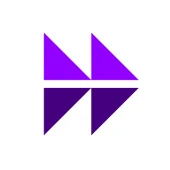 Moveworks
Administration
Mountain View, CA, USA
Posted on Thursday, August 3, 2023
Location: In office: Mountain View, CA
As Executive Assistant, you support our CEO, Chief of Staff and other executives as needed. As part of the Office of the CEO, this is a high visibility position, both internally and externally. You will represent the Office of the CEO and should feel comfortable interacting with other executives, board members and employees.
This role will report to our Chief of Staff and is expected to be onsite five days a week at our Mountain View, CA office. Moveworks strongly believes in the importance of in person day to day, but we understand life happens and schedules may occasionally vary.
Who we are:
Moveworks is on a mission to make language the universal UI. We give enterprises a conversational interface that works across every system — from Microsoft to Workday to Salesforce. Powered by GPT-class machine learning models, the Moveworks platform learns the unique language of each organization to solve thousands of use cases. Brands like Databricks, Broadcom, DocuSign, and Palo Alto Networks leverage Moveworks' proprietary enterprise data, out-of-the-box solutions, and intuitive developer tools to bring conversational automation to all aspects of their business.
Founded in 2016, Moveworks has raised $315 million in funding, at a valuation of $2.1 billion. We've been named to the Forbes AI 50 list for five consecutive years while earning recognition as the winner of the 2023 Edison Awards for AI Optimized Productivity, and as the Best Bot Solution at the 2022 AI Breakthrough Awards.
Moveworks has over 500 employees in six offices around the world, and is backed by some of the world's most prominent investors, including Kleiner Perkins, Lightspeed, Bain Capital Ventures, Sapphire Ventures, Iconiq, and more.
Come join one of the most innovative teams on the planet!
What you'll do:
Build trust, regularly anticipate the needs of, and proactively provide assistance to the Office of the CEO.
Calendar management – own and execute scheduling to ensure time is prioritized according to current initiatives.
Coordinate with external EA's on quarterly board meeting schedule and day of logistics.
Assist with event planning and coordination for on-site and off-site external meetings, executive briefings, internal dinners, and team events.
Manage complex travel logistics including planning, booking and creating itineraries in advance of domestic and international trips.
Prepare monthly expense reports.
Identify opportunities to establish new—and improve existing—administrative systems and processes.
Assist with event planning and coordination for on-site and off-site external meetings, executive briefings, internal dinners, and team events.
Proactively partner with cross functional teams, at all levels in the organization, with openness to lean in and learn--without ego.
What you bring to the table:
5+ years of experience supporting one or more C-level executives.
Incredibly organized, with superb attention to detail and a strong ability to execute.
Strong proficiency with Google Apps (Gmail, Calendar, Google Docs, etc.)
Ability to work cross-functionally in a fast-paced, changing environment while remaining flexible, proactive, resourceful, and efficient.
Able to maintain a high degree of integrity when working with highly sensitive and confidential information.
A GTD attitude.
A deep desire to learn, contribute, and add value every single day.
An ownership mentality and ambassador for our unique culture.
Ability to ingest fast, critical feedback and tack accordingly.
Excellent communication skills, with the ability to take initiative and build productive relationships with a spectrum of personalities.
Even if you do not meet all of the requirements listed here, we still encourage you to apply. Skills can be used in lots of different ways and your life and professional experience may be relevant beyond what a list of requirements or preferred qualifications can capture.
Compensation Range - $120,000- $165,000
*Our compensation package includes a market competitive salary, equity for all full time roles, exceptional benefits, and, for applicable roles, commissions or bonus plans.
Ultimately, in determining pay, final offers may vary from the amount listed based on geography, the role's scope and complexity, the candidate's experience and expertise, and other factors.
Moveworks Is An Equal Opportunity Employer
*Moveworks is proud to be an equal opportunity employer. We provide employment opportunities without regard to age, race, color, ancestry, national origin, religion, disability, sex, gender identity or expression, sexual orientation, veteran status, or any other characteristics protected by law.