Senior DevOps Engineer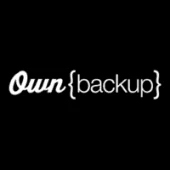 OwnBackup
Software Engineering
Englewood Cliffs, NJ, USA
Posted on Wednesday, March 22, 2023
The Job
OwnBackup is one of the fastest growing global SaaS companies. With nearly 5,000 customers, we are ranked on the Forbes Cloud 100 as one of the world's top private cloud companies and have raised over $500 million in funding from AIkeon Capital, B Capital Group, BlackRock Private Equity Partners, Insight Partners and others.
We are seeking a Senior DevOps Engineer to join our New Jersey office. This is a great opportunity to join a VC-backed, fast-growing start-up that empowers its people to innovate, test, and implement their ideas.
Your Day-to-Day Role
Responsible for our high scaled multi Cloud production environments (AWS & Azure)

Develop our Cloud using Infrastructure As Code (Terraform, CloudFormation)

Improve reliability, quality, and time-to-market of our suite of software solutions

Measure and optimize system performance, with an eye toward pushing our capabilities forward, getting ahead of customer needs, and innovating to continually improve

Improve our Cloud security using advance security technics

Provide primary operational support and engineering for multiple large distributed software applications

Responsible for our Deployment procedure (Jenkins & Ansible)

Write Helm Charts and Ansible to deploy our components to AWS EKS/ Azure AKS

Developing and maintaining our logging, monitoring and alerting stacks

Design and develop tools for managing and applying DevOps principles, such as CI/CD automation and IaC (Infrastructure as Code) on our Cloud-based production systems

Continuously improving our cloud production environments and their efficiency

Consulting the organization on various DevOps related aspects, such as CI/CD, compute, storage, networking infrastructure, and security

Work with the latest and greatest technologies like Kubernetes, Helm, Terraform, Elasticsearch, and more
Your Work Experience
At least 7 years experience as a DevOps Engineer.

Proficiency in Linux - must

Experience working with live production - must

Experience with configuration management system Ansible and Terraform - must

Experience in AWS or Azure - big advantage

Experience with DevOps tools (Jenkins, GitLab CI, Nexus, Docker, K8s, etc)

Experience in one or more of the following scripting languages: Bash, Python, Ruby,

Experience in CI/CD and automating processes in general

Excellent communication and interpersonal skills, ability to work and coordinate between multiple teams, ability to work independently

Passion to learn cutting edge technology
Important Details
This is a full-time position. The ideal candidate will work out of our Englewood Cliffs, NJ office to maximize collaboration and interaction with the business. Travel may be required.
OwnBackup is dedicated to creating an environment where employees thrive, which is why base pay is only one part of the total compensation package that is provided to compensate and recognize employees for their work. This role may also be eligible for unlimited PTO, generous medical benefits, a 401(k) savings plan with a 4% employer match, discretionary bonuses/incentives, and stock options. We also offer catered lunches in the office five days a week, a full fitness center, and free shuttle bus service to and from New York City.
Creating an environment where employees thrive also means making sure every employee feels accepted. As we scale to help all types of companies protect precious data, our team must reflect the diversity we serve. OwnBackup is an Equal Opportunity Employer and we believe that every employee in the company brings a unique perspective that they can and should contribute in order to make an impact every day. We strive to be one team and one culture that builds trust through transparency. We do not discriminate based on race, color, religion, sex, sexual orientation, gender identity, age, national origin, protected veteran status or disability status.
A Bit About Us
OwnBackup is a leading SaaS data protection platform for some of the largest SaaS ecosystems in the world, including Salesforce, Microsoft Dynamics 365, and ServiceNow. Through capabilities like data security, backup and recovery, archiving, and sandbox seeding, OwnBackup empowers thousands of organizations worldwide to manage and protect the mission-critical data that drives their business.
#LI-Onsite