Senior Technical Program Manager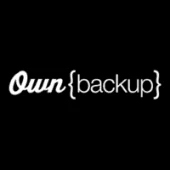 OwnBackup
IT, Operations
Englewood Cliffs, NJ, USA
Posted on Thursday, August 3, 2023
The Job
OwnBackup is one of the fastest growing global SaaS companies. With over 6,000 customers, we are ranked on the Forbes Cloud 100 as one of the world's top private cloud companies and have raised over $500 million in funding from AIkeon Capital, B Capital Group, BlackRock Private Equity Partners, Insight Partners and others.
We are seeking a Sr. Technical Program Manager to join our New Jersey office. This is a great opportunity to join the Program Management team in our CTO organization and serve as a catalyst for growing our business, improving ways of working and maximizing our efficiency.
In this role, you will influence, frame and drive strategic initiatives at a VS-backed, fast-growing startup. Immediate focus will be on operational projects that sustain and grow our SaaS business, working closely with engineering, infrastructure and DevOps teams. The role will expand to work with all areas of the business to understand strategy and requirements, translating them into actionable, technical specifications and delivery plans with teams.
The role will include a moderate amount of travel, expected to be up to 30% internationally to work locally with teams based in Israel on critical migrations and new deployments.
We believe a fun, inclusive, and caring environment is as important as results. We empower our people to be innovative and to implement their ideas, and look forward to the experiences you have to share.
Your Day-to-Day Role
Think 'big picture' and collaborate with executive leadership and business stakeholders to define strategy, objectives, and requirements.
Deliver the best product, program or project with the most efficient use of company resources.
Lead business analysis efforts in exploring build vs. buy, growth, and refactoring scenarios with cross-functional teams
Use program / project management best practices to deliver initiatives fast and realize business objectives:

Define project scope and success criteria throughout the project life cycle
Effectively communicate project expectations to cross-functional teams, and stakeholders in a timely and clear fashion
Plan, schedule and track project timelines and milestones using appropriate tools
Lead the development of high-quality presentations and reporting for use in regular executive briefings
Set and continually manage project expectations with team members and other stakeholders
Identify and resolve issues and conflicts within the project team and escalate as needed to Senior Leadership
Proactively manage changes in project scope, identify potential crises, and devise contingency plans / recommendation

Define, plan and deliver projects to enable engineering / support organizations to manage operations of a SaaS business, including:

Cloud Infrastructure (AWS + Azure) - compute, databases, storage, microservices, Kubernetes/EKS/AKS
DevOps Pipelines (GitLab, Jenkins)
Monitoring and Observability (DataDog, Kibana, APM, Sentry, StatusCake)
Reliability & Backups (Database Backups, Business Continuity, Alerting, Monitoring, and Paging)

Embed best practices of requirements management, solution design, software lifecycle management and agile in project delivery.
Inform, guide and teach program management best practices and processes.
Introduce and mentor teams on methods for prioritization, backlog management and capacity planning.
30% travel to Israel to support critical migrations / new deployments, and to build efficient ways of working with local teams.
Your Work Experience
8+ years of technical program/project management experience, including a minimum of 5 years in developing and delivering technology products
Experience in program managing mid to large sized software migration / integration / implementation projects - must
Ability to embrace, and define when needed, best practices as they relate to Agile and project management - must
Strong understanding of personas and 'the customer' mindset
Experience writing clear business / technical requirements and solution design documents - must
Ability to assess, prioritize and integrate new information and requirements into plans and schedules seamlessly
Strong leadership skills; can motivate and lead a skilled group of ambitious peers across multiple teams, product areas, and organizations
Excellent communication and interpersonal skills, ability to work and coordinate between multiple teams and all levels.
Excellent time management skills, with the ability to prioritize and multitask, and work under shifting deadlines in a fast paced environment
Expertise with project management tools including issue trackers (e.g. Asana, Jira, Trello), Wikis (e.g. Confluence, Notion), and diagramming (e.g. LucidChart, Visio)
Strong understanding of engineering software processes, lifecycle methodology, and release management
Experience in AWS or Azure - big advantage
Experience with DevOps tools (Jenkins, GitLab CI, Nexus, Docker, K8s, etc) - must
Experience in CI/CD pipeline builds and process automation - big advantage
Ability to work in ambiguity - can find the path forward when it's not clearly defined
Passion to learn cutting edge technology
Important Details
This is a full-time position. The ideal candidate will work out of our Englewood Cliffs, NJ office to maximize collaboration and interaction with the business. Travel may be required.
OwnBackup is dedicated to creating an environment where employees thrive, which is why base pay is only one part of the total compensation package that is provided to compensate and recognize employees for their work. This role may also be eligible for unlimited PTO, generous medical benefits, a 401(k) savings plan with a 4% employer match, discretionary bonuses/incentives, and stock options. We also offer catered lunches in the office five days a week, a full fitness center, and free shuttle bus service to and from New York City.
Creating an environment where employees thrive also means making sure every employee feels accepted. As we scale to help all types of companies protect precious data, our team must reflect the diversity we serve. OwnBackup is an Equal Opportunity Employer and we believe that every employee in the company brings a unique perspective that they can and should contribute in order to make an impact every day. We strive to be one team and one culture that builds trust through transparency. We do not discriminate based on race, color, religion, sex, sexual orientation, gender identity, age, national origin, protected veteran status or disability status.
A Bit About Us
OwnBackup is a leading SaaS data protection platform for some of the largest SaaS ecosystems in the world, including Salesforce, Microsoft Dynamics 365, and ServiceNow. Through capabilities like data security, backup and recovery, archiving, and sandbox seeding, OwnBackup empowers thousands of organizations worldwide to manage and protect the mission-critical data that drives their business.
#LI-Onsite