Performance Manager, Applied Training Science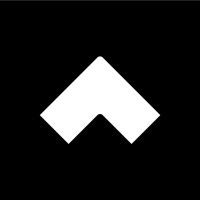 Tonal
United States
Posted on Friday, March 31, 2023
Who We Are
Tonal is the smartest home gym and personal trainer. It has completely revolutionized the way people work out at home, with its sleek design and advanced A.I. technology. We've united a diverse team of experts and decades of research to reinvent strength training, making it more efficient, more effective and more engaging.
With this in mind, we want to bring that same innovative approach to the workplace. At Tonal, we continue our shift of emphasis by growing our instrumental team. We collectively weave our knowledge and creativity, as we redefine the future of fitness. We are passionate about building products that transform lives, and building teams that transform the status quo. Together, we can be our strongest.
Overview
This is an engaging role for an industry-leading strength & conditioning professional. Someone who can communicate applied sports science & coaching expertise to guide product design, data science, and internal Continuous Improvement efforts for talent and internal teams at Tonal. This role will call upon a deep knowledge of training science & application to craft contextually rich & relevant training experiences through each step of a member's journey with resistance training.
The Performance Manager, Applied Training Sciences is the primary interface between Tonal's Performance Innovation and Product Management teams; you'll lead the inspired creation of meaningful training experiences as a player among Tonal's cross-functional teams. Your influence on the training experience will directly impact members' confidence in pursuits to become their strongest, and you'll ensure these experiences are delivered through world-class coaching.
This role requires a strong grasp on nearly every aspect of the training experience (You know
what
matters to members, and
when
), and you'll ensure our coaching and programming meet standards created by Performance Innovation. You'll employ a strong human-centred design approach, fortifying members' commitment to training (you know
why
strength becomes important to individuals), and ensure Tonal's coaching is capable of tuning into members' needs. Your experience, focus, and commitment to science-founded training principles will guide the creation of innovative product features, and ensure our coaches are empowered to convey intelligence through the product experience.
Our hub offices are located in San Francisco, New York, and Toronto. Proximity to those cities is preferred. Travel would be required if living outside of our hub cities.
What You Will Do
Leverage experience in human performance to increase context and remove friction from the in-workout and broader training experience for members of all skill levels and abilities
Represent performance among multi-disciplinary teams including product, software engineering, design, and development
Trusted to represent the best-in-class product experience from a performance perspective
Empathize as the voice of the user and experienced coach in the creation and implementation of training prototypes and proofs of concept
Hypothesize, test, and monitor efforts implemented by the Programming & Curriculum team
Accountable for implementing principles of behavioural science, coaching, and nudging into the product training experience to enhance member lifelong engagement
Work cross-functionally to deliver data-driven insights & product direction which deliver on the unique needs and desires of key member cohorts
Manage the creation of Tonal's Performance Principles to shape performance and product experience design
Lead Continuous Improvement endeavors cross-functionally with the Talent team, production leads, and programming team to ensure best-in-class performance and delivery
Develop Continuous Improvement Curricula for onboarding new talent, and continually nourish Tonal's world-class coaching talent
Develop systems for review and debriefing with on-camera talent in domains of movement, coaching, and cueing proficiency.
Who You Are
Bachelor's degree in Biological Sciences (Kinesiology, Exercise Science/Physiology, Sports Psychology) or a related domain
5+ years experience in strength & conditioning, sports medicine, rehabilitation, or related environment
Exceptional knowledge coaching of strength training, fitness, and movement technique; able to contextualize technical objective & subjective information into relatable, actionable language
Coaching certifications in Strength & Conditioning (NSCA, NSCCa, ACSM) or related fields required
3-5+ years of experience working with training products/technologies
Experience with various training technologies and products related to strength training, exercise, health and fitness
Experience guiding training logic with product development teams is preferred
1-3+ years experience with design thinking, experience design, service design, and product/process innovation in a formal setting (professional, academic)
Familiar with behavioral modelling (transtheoretical model, self-determination theory, behavioral economics, nudge theory)
Excellent written, communication, and presentation skills
Experience presenting information to technical and non-technical audiences
Ability to earn trust, maintain positive and professional relationships, and contribute to a culture of inclusion
Self-starter, with a strong bias for action in a fast-paced & highly dynamic environment
Attention to detail, iterative growth mindset, and high receptivity to constructive feedback
The range of base salary for the position is between $100,000 - 140,000 USD plus equity and benefits. We take into consideration an individual's location, background, and experience in determining final salary. This role is also eligible for health insurance, retirement savings benefits, life insurance and disability benefits, paid time off, parental leave, and other additional benefits.
At Tonal, we believe that the unique and varied lived experiences of our teammates contribute to our overall strength. We don't just appreciate differences, we celebrate them, and we always seek people that represent a wide variety of backgrounds. We're dedicated to adding new perspectives to the team and designing employee experiences that contribute to your growth as much as you do to ours. If your experience aligns with what we're looking for (even if you don't check every single box), send us your application. We would love to hear from you!
Tonal is committed to meeting the diverse needs of people with disabilities in a timely manner that is consistent with the principles of independence, dignity, integration, and equality of opportunity. Should you have any accommodation requests, please reach out to us via our confidential email, accessibility@tonal.com. All requests will be addressed and responded to in accordance with Tonal's Accessibility Policy and local legislation.