Director/Senior Director, Financial Planning & Analysis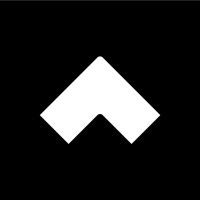 Tonal
Accounting & Finance, Sales & Business Development
San Francisco, CA, USA
Posted on Sunday, April 30, 2023
Who We Are
Tonal is the smartest home gym and personal trainer. It has completely revolutionized the way people work out at home, with its sleek design and advanced A.I. technology. We've united a diverse team of experts and decades of research to reinvent strength training, making it more efficient, more effective and more engaging.
With this in mind, we want to bring that same innovative approach to the workplace. At Tonal, we continue our shift of emphasis by growing our instrumental team. We collectively weave our knowledge and creativity, as we redefine the future of fitness. We are passionate about building products that transform lives, and building teams that transform the status quo. Together, we can be our strongest.
Tonal is seeking a Director or Senior Director of Financial Planning & Analysis (FP&A), reporting directly to our CFO. This role is responsible for leading company-wide strategic and annual planning efforts as well as the reporting and analysis of Tonal's results. This role will require a hands-on and results-driven leader adept at developing cross-functional partnerships. It is vital that this person possess strong analytical skills and a high degree of business acumen with a strong understanding of financial and accounting concepts. This is a critical position and will play a key role in developing the analytical capabilities to drive the next generation of reporting and insight for the company.
Forecast, Reporting & Analysis
Lead the production of monthly, quarterly and annual financial presentations. Provide forecast-to-actual variances, and insightful analysis that identifies areas of opportunity and risk
Lead the development of annual and interim forecasts and scenarios, focusing on the underlying business drivers, key financial and operating metrics and sensitivity analysis
Refine the Company's modelling tools and techniques to support business growth, including effectively translating business requirements into planning and reporting solutions
Ensure modelling tools and techniques incorporate versatility to support quick turnaround and multiple growth scenarios
Business Partnering
Partner with the leadership team to develop and implement strategic business plans and operating initiatives
Become a trusted advisor on all financial planning and analysis-related activities
Implement an investments review process to enable ROI-based business decisions
Partner with the Accounting team to meet key deliverables, including recurring management reporting, quarterly earnings, BOD materials, etc.
Partner with the Strategy team on partnership opportunities and business development initiatives
Communication / Coordination
Create presentations summarizing Tonal's performance for Executive Staff, Board of Directors, etc.
Drive forecast process alignment with key stakeholders throughout the organization
Communicate key dates and deliverables as aligned to the overall Corporate calendar
Own Corporate finance calendar giving consideration to key FP&A and Accounting deadlines
Team / Process
Lead and develop a team of two individual contributors
Scale the team with change in business needs
Identify issues and opportunities to improve financial processes and implement recommended solutions
Who You Are
Bachelor's degree in Finance, Accounting, Business Administration or related field; MBA preferred
10+ years of broad-based, progressive financial analysis and planning experience; corporate experience preferred
Superior analytical and problem-solving skills, with demonstrated intellectual and analytical rigor
Ability to demonstrate effective leadership in ambiguous and frequently changing situations
Results-oriented with a strong sense of urgency
Strong drive for data integrity, process definition, and organizational alignment
Strong oral / written communication and interpersonal skills
The range of base salary for the position is between $170,000 - $260,000 USD plus equity and benefits. We take into consideration the level (Director or Senior Director), an individual's background, experience, and location in determining their salary. This role is also eligible for health insurance, retirement savings benefits, life insurance and disability benefits, flexible paid time off, parental leave, and other additional benefits.
At Tonal, we believe that the unique and varied lived experiences of our teammates contribute to our overall strength. We don't just appreciate differences, we celebrate them, and we always seek people that represent a wide variety of backgrounds. We're dedicated to adding new perspectives to the team and designing employee experiences that contribute to your growth as much as you do to ours. If your experience aligns with what we're looking for (even if you don't check every single box), send us your application. We would love to hear from you!
Tonal is committed to meeting the diverse needs of people with disabilities in a timely manner that is consistent with the principles of independence, dignity, integration, and equality of opportunity. Should you have any accommodation requests, please reach out to us via our confidential email, accessibility@tonal.com. All requests will be addressed and responded to in accordance with Tonal's Accessibility Policy and local legislation.