Executive Business Partner, CFO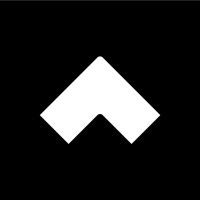 Tonal
Accounting & Finance
San Francisco, CA, USA
Posted on Friday, May 12, 2023
Who We Are
Tonal is the smartest home gym and personal trainer. It has completely revolutionized the way people work out at home, with its sleek design and advanced A.I. technology. We've united a diverse team of experts and decades of research to reinvent strength training, making it more efficient, more effective and more engaging.
With this in mind, we want to bring that same innovative approach to the workplace. At Tonal, we continue our shift of emphasis by growing our instrumental team. We collectively weave our knowledge and creativity, as we redefine the future of fitness. We are passionate about building products that transform lives, and building teams that transform the status quo. Together, we can be our strongest.
Overview
Tonal is looking for an experienced Executive Business Partner to support our CFO. This person will work in conjunction with our EBP to the CEO and CTO. The ideal candidate thrives in a fast-paced environment, is the ultimate multi-tasker, enjoys planning events, and is skilled with calendar and travel management. We are looking for a team player; someone who is a proactive problem solver with excellent communication skills and meticulous attention to detail. In this role, it's important to be a self-starter while also building effective and supportive relationships with leaders and business partners.
What You Will Do
Manage complex and detailed calendars
Travel coordination and arrangements
Partner across organizational boundaries to deliver outcomes with other EBPs and provide coverage in another EBPs absence
Plan and support meetings, off-sites, and team events
Ability to tame organized chaos while remaining calm and composed
Possess a high degree of initiative to take independent action and be able to always exercise proper judgment
Trustworthy and able to exhibit a high degree of confidentiality and integrity
Be the "eyes and ears" of the organization and be sensitive to the needs of employees
Manage and reconcile expense reports on behalf of the leaders
Maintain databases and email distribution lists
Have a keen understanding of the organization – the vision, business direction, and mission
Be approachable and eager to provide counsel and direction to team members/peers
Take initiative on researching, implementing, and improving systems and processes
Who You Are
Minimum of 5 years working at the Executive administrative level, supporting C-Suite members
Ability to exercise complete discretion and handle highly confidential information with 100% integrity
Self-starter who can operate independently and move quickly from one task to another; creative problem solver, seeks "win-win" solutions; energized by challenges
Anticipatory—Must be able to plan ahead and identify unforeseen needs
Adaptability— Embrace change and pivot when changes arise
Perseverance—Ability to see things through completion regardless of obstacles
Proven time management skills with the ability to prioritize and handle multiple tasks and work in a fast-paced environment
Excellent verbal and written communication skills including the ability to communicate with all levels of the organization
Cultural steward—Brings an element of fun and caring to the workplace
Strong familiarity with technology preferred - Google Suite, Slack
The range of base salary for the position is between $100,000 - $120,000 USD plus equity and benefits. We take into consideration an individual's background, experience, and location in determining their salary. This role is also eligible for health insurance, retirement savings benefits, life insurance and disability benefits, flexible paid time off, parental leave, and other additional benefits.
At Tonal, we believe that the unique and varied lived experiences of our teammates contribute to our overall strength. We don't just appreciate differences, we celebrate them, and we always seek people that represent a wide variety of backgrounds. We're dedicated to adding new perspectives to the team and designing employee experiences that contribute to your growth as much as you do to ours. If your experience aligns with what we're looking for (even if you don't check every single box), send us your application. We would love to hear from you!
Tonal is committed to meeting the diverse needs of people with disabilities in a timely manner that is consistent with the principles of independence, dignity, integration, and equality of opportunity. Should you have any accommodation requests, please reach out to us via our confidential email, accessibility@tonal.com. All requests will be addressed and responded to in accordance with Tonal's Accessibility Policy and local legislation.