Paralegal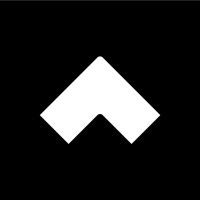 Tonal
Legal
San Francisco, CA, USA
Posted on Friday, May 26, 2023
Who We Are
Tonal is the smartest home gym and personal trainer. It has completely revolutionized the way people work out at home, with its sleek design and advanced A.I. technology. We've united a diverse team of experts and decades of research to reinvent strength training, making it more efficient, more effective and more engaging.
With this in mind, we want to bring that same innovative approach to the workplace. At Tonal, we continue our shift of emphasis by growing our instrumental team. We collectively weave our knowledge and creativity, as we redefine the future of fitness. We are passionate about building products that transform lives, and building teams that transform the status quo. Together, we can be our strongest.
Overview
As a Paralegal, you will support Tonal's Legal Department and its internal clients in connection with contracts, policies, and other legal matters. This role will negotiate, oversee, direct and/or manage contracting, compliance, and document management matters. This role will maintain a docket of ongoing matters and a database of completed contracts.
What You Will Do
Draft and review various types of contracts (e.g., Non-Disclosure Agreements, Services Agreements, DPAs, BAAs, Software Licenses, Sales Contracts, and Consultant Agreements)
Draft, review, analyze, and revises contracts, agreements, amendments, communications, and separation/settlement documents
Conduct research and provide support to in-house counsel and internal clients regarding vendors, contracts, templates, and other legal matters or documents
Assists with the management of litigation matters
Represents the Legal Department in meetings with internal clients and third parties, as necessary
Work independently and closely with internal clients in multiple locations to develop relationships, understand business needs, legal requirements, set priorities, and meet deadlines
Receive and review requests for contracts and legal support, maintaining an organized docket to manage ongoing matters
Maintain contracts and other documents in the company's document management system (IronClad); support compliance with record retention policy and document reduction efforts
Recommend new approaches to effect ongoing continual improvements to templates, policies, procedures, and documentation
Craft legal dashboards tied to company goals
Maintain contracts management function
Assist with the management of the company's claims and litigation by reviewing and analyzing documents
Who You Are
Thorough knowledge of a variety of legal concepts, practices, and procedures, with a heavy emphasis on business and procurement contracts
Experience working with purchasing and/or procurement contracts is preferred
Experience working on records retention policies and document remediation projects is preferred but not required
Excellent legal analytical, critical thinking, drafting, editing and writing skills
Excellent interpersonal and verbal communication skills, with the ability to tactfully manage a wide variety of client requests
Experience working directly with clients and attorneys is preferred
Proficient with Google Workspace tools, Ironclad, and Microsoft Office applications, including Word, Excel and PowerPoint
Sharp attention to detail, highly organized and task-oriented with an excellent sense of prioritization skills
Ability to manage multiple tasks and to work under pressure
The range of base salary for the position is between $115,000 - $130,000 USD plus equity and benefits. We take into consideration an individual's background, experience, and location in determining their salary. This role is also eligible for health insurance, retirement savings benefits, life insurance and disability benefits, flexible paid time off, parental leave, and other additional benefits.
At Tonal, we believe that the unique and varied lived experiences of our teammates contribute to our overall strength. We don't just appreciate differences, we celebrate them, and we always seek people that represent a wide variety of backgrounds. We're dedicated to adding new perspectives to the team and designing employee experiences that contribute to your growth as much as you do to ours. If your experience aligns with what we're looking for (even if you don't check every single box), send us your application. We would love to hear from you!
Tonal is committed to meeting the diverse needs of people with disabilities in a timely manner that is consistent with the principles of independence, dignity, integration, and equality of opportunity. Should you have any accommodation requests, please reach out to us via our confidential email, accessibility@tonal.com. All requests will be addressed and responded to in accordance with Tonal's Accessibility Policy and local legislation.