Sr. Director of Product Marketing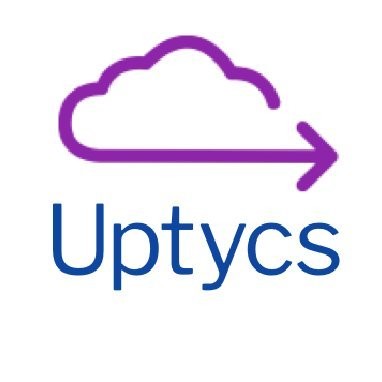 Uptycs
Marketing & Communications, Product
Remote · United States
Posted on Tuesday, March 14, 2023
Uptycs builds best-in-class cloud security products that leverage lightweight tools, built on open source software, to collect everything that can help detect, understand, and mitigate a wide variety of security problems. We run on laptops and cloud workloads, monitor Kubernetes and serverless containers, analyze AWS/GCP/Azure configuration and CloudTrail events, emulate threat actor behavior in cloud, containers, network, Windows, and Linux environments - you name it! We feed it into a cloud-based security analytics platform that provides comprehensive visibility, threat detection, posture management, remediation, vulnerability management and compliance tracking. We analyze petabytes of data, process millions of events per second, and run a control plane that enables continuous scanning for vulnerabilities, misconfigurations, and APT malware on all major cloud providers and hundreds of thousands of macOS, Linux, and Windows endpoints.
Uptycs enables security professionals at companies such as Comcast, Flexport and Lookout (and many more we have an NDA with!) to quickly prioritize, investigate, and respond to potential threats across a company's entire attack surface.
The mission of the Sr. Director of Product Marketing is to build and scale a world-class product marketing organization capable of driving revenue, growing demand, and ultimately positioning Uptycs as the unquestioned leader in unified cloud and endpoint security.
What You'll Do:
Own the overall product marketing strategy for Uptycs.
Partner with the exec team to develop the product messaging and strategy for a diverse set of target customer personas including CISOs, security practitioners, and DevOps.
Drive best-in-class product marketing including product launch management, white papers, presentations, sales training, sales tools, and sales enablement/support.
Create content for market success including website, infographics, white papers, articles, blogs, podcasts, sales presentations, ROI tools, and other customer-facing materials to build awareness, drive demand, and arm sales.
Own the conversation and credibly tell our story.
Understand the market trends and competitive landscape in the market and develop competitive positioning while establishing rapport with media and industry analysts.
Own analyst strategy and garner an increasing quantity of analyst coverage.
Own strategic planning including corporate positioning, market and competitive analysis, customer segment selection and penetration plans, and related product positioning.
Define the Product Marketing strategy needed to grow the community and work with the broader marketing team to increase engagement including social media, online, and email marketing.
Define the adoption funnel and key conversion point; implement ways to improve the level of engagement and adoption at every stage.
Gather feedback from customers and internal teams including product, product marketing, and sales to better understand customer needs and use cases.
Recruit, grow, and lead a team of passionate product marketers.
What You'll Bring
10+ years leading a Product Marketing function and team in a high-velocity cybersecurity company.
Startup experience.
Strong security marketing background.
Strong experience in product marketing to large enterprise customers.
Success as a leader.
Proven ability to attract, retain and successfully manage top talent.
Proven ability to "scale" an organization.
Proven ability to be "hands on" while being an excellent player/coach.
Comfortable dealing with a technical product/community while selling business value.
Experience and comfort with a technical sale.
Key attributes desired include intellectual curiosity/learner mindset, optimism, creativity, humility, balance, team-first orientation, and external competitiveness.
Strong inclination towards action.
Uptycs is an Equal Opportunity Employer. All applicants will be considered for employment without attention to race, color, religion, sexual orientation, gender identity, national origin, veteran or disability status. Uptycs is a progressive and open-minded workplace where we do not tolerate discrimination or harassment in any form. If you are smart, passionate and good at what you do, come as you are.