Presales & Solution Consultant- Indonesia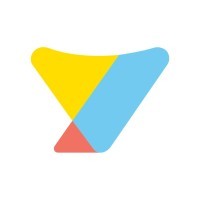 yellow.ai
Sales & Business Development
Indonesia
Posted on Wednesday, March 15, 2023
yellow.ai
brings the best of AI+human-led conversational automation for enterprises of great repute like Schlumberger, Domino's, Dr. Reddy's Lab, PepsiCo, Bajaj Group, Indigo, Cipla, Siemens, MG Motors, and more. We have offices in 6 countries and have clients across 27 countries.
We're a team of 900+ makers, who've shipped over 650+ Intelligent Virtual Assistants. Our Virtual Assistants converse in over 120 languages, and our platform handles more than a billion conversations every month - over 50+ channels in text and voice!
We're also named Leading conversational AI Platform, Distinguished CX Vendor, and Advanced Virtual Assistant Provider by Gartner. They're really critical and meet 1000+ Conversational AI Platforms. We're thrilled to be recognized by them!
We're one of the fastest growing SaaS leaders emerging from Asia and are backed on this journey with more than $100M in funding so far by partners like Lightspeed, Sapphire Ventures, WestBridge Capital and Salesforce Ventures. We also got
honoured
recently, being one of the top 10 companies to work at by '#LinkedinTopStartups' and a 'Great Place to Work at' certification.
An ideal candidate:
Yellow.ai is looking for the Pre-Sales Consultant in Indonesia who is going to be responsible for identifying opportunities and closing all types and sizes (small/medium/ large) of deals. Responsibilities of this role include end to end ownership of the proposal solution, bid management, GBL integration, commercial models (Pricing), Client Hosting, Proactive pitches, demand generation, research and analysis. The requirement is to work across multiple industry sectors, client profiles and deals cutting across the entire breadth of Yellow.ai services.