Security Engineer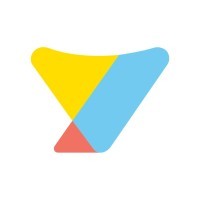 yellow.ai
Software Engineering
Bengaluru, Karnataka, India
Posted on Thursday, March 30, 2023
yellow.ai
brings the best of AI+human-led conversational automation for enterprises of great repute like Schlumberger, Domino's, Dr. Reddy's Lab, PepsiCo, Bajaj Group, Indigo, Cipla, Siemens, MG Motors, and more. We have offices in 6 countries and have clients across 27 countries.
We're a team of 900+ makers, who've shipped over 650+ Intelligent Virtual Assistants. Our Virtual Assistants converse in over 120 languages, and our platform handles more than a billion conversations every month - over 50+ channels in text and voice!
We're also named Leading conversational AI Platform, Distinguished CX Vendor, and Advanced Virtual Assistant Provider by Gartner. They're really critical and meet 1000+ Conversational AI Platforms. We're thrilled to be recognized by them!
We're one of the fastest growing SaaS leaders emerging from Asia and are backed on this journey with more than $100M in funding so far by partners like Lightspeed, Sapphire Ventures, WestBridge Capital and Salesforce Ventures. We also got
honoured
recently, being one of the top 10 companies to work at by '#LinkedinTopStartups' and a 'Great Place to Work at' certification.
Yellow.ai seeking an experienced and talented Security Engineer to join our team. The Security Engineer will be responsible for designing, implementing, and maintaining the security infrastructure of our organization. The Security Engineer will work closely with other teams to ensure that all systems are secure and meet compliance requirements. The ideal candidate should have a strong background in information security and be able to work in a fast-paced, collaborative environment.
Responsibilities:
Monitor computer networks for security issues.
Investigate security breaches and other cybersecurity incidents.
Install security measures and operate software to protect systems and information infrastructure, including firewalls and data encryption programs.
Document security breaches and assess the damage they cause.
Work with the security team to perform tests and uncover network vulnerabilities.
Fix detected vulnerabilities to maintain a high-security standard.
Develop company-wide best practices for IT security.
Perform penetration testing.
Help colleagues install security software and understand information security management.
Research security enhancements and make recommendations to management.
Stay up-to-date on information technology trends and security standards
Requirement:
Bachelor's degree in computer science or related field.
Experience around 1-3 years in information security or related field.
Experience with computer network penetration testing and techniques.
Understanding of firewalls, proxies, SIEM, antivirus, and IDPS concepts.
Ability to identify and mitigate network vulnerabilities and explain how to avoid them.
Understanding of patch management with the ability to deploy patches in a timely manner while understanding business impact.
Cloud Security and API Security concepts.
If you have any questions about the company, the role or the process, write to us at
careers@yellow.ai
yellow.ai
provides Equal Employment Opportunity to all employees and applicants for employment without regard to race, color, religion, gender identity or expression, sex, sexual orientation, national origin, age, disability, genetic information, marital status in accordance with applicable federal, state and local laws.