Senior Content writer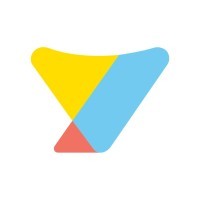 yellow.ai
Marketing & Communications
Bengaluru, Karnataka, India
Posted on Thursday, May 4, 2023
yellow.ai
brings the best of AI+human-led conversational automation for enterprises of great repute like Schlumberger, Domino's, Dr. Reddy's Lab, PepsiCo, Bajaj Group, Indigo, Cipla, Siemens, MG Motors, and more. We have offices in 6 countries and have clients across 27 countries.
We're a team of 900+ makers, who've shipped over 650+ Intelligent Virtual Assistants. Our Virtual Assistants converse in over 120 languages, and our platform handles more than a billion conversations every month - over 50+ channels in text and voice!
We're also named Leading conversational AI Platform, Distinguished CX Vendor, and Advanced Virtual Assistant Provider by Gartner. They're really critical and meet 1000+ Conversational AI Platforms. We're thrilled to be recognized by them!
We're one of the fastest growing SaaS leaders emerging from Asia and are backed on this journey with more than $100M in funding so far by partners like Lightspeed, Sapphire Ventures, WestBridge Capital and Salesforce Ventures. We also got
honoured
recently, being one of the top 10 companies to work at by '#LinkedinTopStartups' and a 'Great Place to Work at' certification.
As a Content Writer at
Yellow.ai
, you will be responsible for producing high-quality written content for our website, social media, email marketing, and other digital platforms, with a focus on providing value to our audience and meeting the company's objectives. You should have a knack for storytelling, an impeccable command of the English language, and strong research and
organisational
skills. In this role, you will not be required to focus on SEO but rather on creating content that resonates with our target audience and drives awareness, adoption and advocacy.
Responsibilities:
Develop and write creative, engaging, and informative content for various digital channels, including blog posts, articles, social media updates, email newsletters, demand gen landing pages, event pages and more.
Collaborate with the marketing team, subject matter experts, and other stakeholders to understand content requirements and develop content that aligns with the company's goals and brand voice.
Conduct thorough research to ensure that all content is accurate, relevant, and up-to-date.
Edit and proofread content to ensure it is free of grammatical errors and adheres to the company's style guide.
Manage multiple projects and deadlines effectively, ensuring that all content is delivered on time and meets the highest standards of quality.
Continuously assess the performance of published content and suggest improvements based on feedback and analytics.
Stay up-to-date with industry trends and best practices in content creation to ensure that our content remains fresh and competitive.
Qualification:
Bachelor's degree in English, Communications, Journalism, Marketing, or a related field. AI experience will be highly valued in this role.
Years of proven experience as a content writer, copywriter, or a similar role in the AI, Conversational AI space.
Exceptional written and verbal communication skills with a strong command of the English language.
Outstanding storytelling abilities, with the ability to convey complex ideas in a clear and engaging manner.
Strong research skills and attention to detail.
Ability to manage multiple projects and deadlines effectively, with excellent organizational and time management skills.
Familiarity with content management systems (CMS) and basic knowledge of HTML is a plus.
Knowledge of multiple industries is a strong advantage.
yellow.ai
provides Equal Employment Opportunity to all employees and applicants for employment without regard to race, color, religion, gender identity or expression, sex, sexual orientation, national origin, age, disability, genetic information, marital status in accordance with applicable federal, state and local laws.