Channel Sales Partner-Mumbai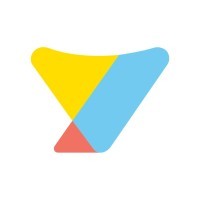 yellow.ai
Sales & Business Development
Mumbai, Maharashtra, India
Posted on Sunday, May 7, 2023
yellow.ai
brings the best of AI+human-led conversational automation for enterprises of great repute like Schlumberger, Domino's, Dr. Reddy's Lab, PepsiCo, Bajaj Group, Indigo, Cipla, Siemens, MG Motors, and more. We have offices in 6 countries and have clients across 27 countries.
We're a team of 900+ makers, who've shipped over 650+ Intelligent Virtual Assistants. Our Virtual Assistants converse in over 120 languages, and our platform handles more than a billion conversations every month - over 50+ channels in text and voice!
We're also named Leading conversational AI Platform, Distinguished CX Vendor, and Advanced Virtual Assistant Provider by Gartner. They're really critical and meet 1000+ Conversational AI Platforms. We're thrilled to be recognized by them!
We're one of the fastest growing SaaS leaders emerging from Asia and are backed on this journey with more than $100M in funding so far by partners like Lightspeed, Sapphire Ventures, WestBridge Capital and Salesforce Ventures. We also got
honoured
recently, being one of the top 10 companies to work at by '#LinkedinTopStartups' and a 'Great Place to Work at' certification.
Yellow.ai is looking for a highly motivated Channel Sales Partner to join our growing sales team. You will be responsible for identifying, recruiting, and managing relationships with partners to drive revenue growth and market penetration.
Typically your work week looks like:
Develop and execute a partner channel sales strategy that aligns with yellow's overall sales and revenue goals.
Identify and recruit new partners that align with yellow's target markets and business objectives.
Manage relationships with existing partners to ensure they are engaged, motivated, and successful in driving revenue growth.
Work with partners to develop joint sales and marketing programs that drive lead generation and sales conversion.
Collaborate with internal teams to ensure that partners have the resources and support they need to be successful.
Provide regular reporting on partner performance, pipeline, and revenue generation.
Develop and manage partner contracts and agreements, ensuring compliance with legal and regulatory requirements.
Stay up-to-date with industry trends and best practices in partner channel sales, and make recommendations for continuous improvement.
An ideal candidate should have:
Bachelor's degree in Business Administration, Sales, Marketing, or a related field.
5-7 years of experience in partner channel sales, with a proven track record of driving revenue growth through partner relationships.
Excellent communication and interpersonal skills, with the ability to build and maintain strong relationships with partners.
Strong analytical and problem-solving skills, with the ability to analyze data, identify trends, and make strategic recommendations.
Experience with Salesforce, Hubspot, or other CRM systems.
Knowledge of channel sales best practices, including partner recruitment, enablement, and management.
Ability to work independently, prfioritize tasks, and meet deadlines in a fast-paced environment.
Strong organisational and project management skills.
yellow.ai
provides Equal Employment Opportunity to all employees and applicants for employment without regard to race, color, religion, gender identity or expression, sex, sexual orientation, national origin, age, disability, genetic information, marital status in accordance with applicable federal, state and local laws.