Presales & Solution Consultant- Gurgaon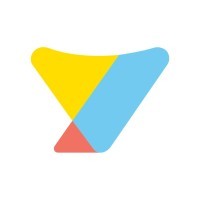 yellow.ai
Sales & Business Development
Gurugram, Haryana, India
Posted on Sunday, May 7, 2023
yellow.ai
brings the best of AI+human-led conversational automation for enterprises of great repute like Schlumberger, Domino's, Dr. Reddy's Lab, PepsiCo, Bajaj Group, Indigo, Cipla, Siemens, MG Motors, and more. We have offices in 6 countries and have clients across 27 countries.
We're a team of 900+ makers, who've shipped over 650+ Intelligent Virtual Assistants. Our Virtual Assistants converse in over 120 languages, and our platform handles more than a billion conversations every month - over 50+ channels in text and voice!
We're also named Leading conversational AI Platform, Distinguished CX Vendor, and Advanced Virtual Assistant Provider by Gartner. They're really critical and meet 1000+ Conversational AI Platforms. We're thrilled to be recognized by them!
We're one of the fastest growing SaaS leaders emerging from Asia and are backed on this journey with more than $100M in funding so far by partners like Lightspeed, Sapphire Ventures, WestBridge Capital and Salesforce Ventures. We also got
honoured
recently, being one of the top 10 companies to work at by '#LinkedinTopStartups' and a 'Great Place to Work at' certification.
Yellow.ai
is looking for a PreSales & Solution Consultant to own the Solutioning for Cognitive Engagement Cloud. An ideal candidate for this role will be customer-centric and should have an experience of 2 to 6 years in the SAAS Pre Sales role .
Typically your work week looks like:
A unique opportunity to work in a POD structure consisting of Presales, product, and leadership to build out the complete product vision in sync with the market needs.
Understand the Yellow.ai Cognitive Engagement Cloud, its offerings/capabilities and the Problems that these offerings can solve for Enterprises in Each Industry and Each function.
Attend meetings with Sales team members during which you will be required to understand customer pain points, Customer requirements, Business goals and suggest the most appropriate solution for the customer.
Prepare collateral content/presentations for techno-functional requirements and present to prospective customers.
Understand the various backend & frontend systems that can be integrated with YM's Cognitive engagement cloud.
Work with the Sales team to help them understand the features of the Product and also to help them achieve the annual revenue targets.
Maintain and expand client relationships along with account management
An ideal candidate should have:
A 2-6 years of experience in a technical pre sales/ solutioning environment
The candidate will have an added advantage if they satisfy one or more of the below conditions for B2B Business.
Has the ability to solve complex business problems and concepts and make disciplined decisions based on the available information.
Exposure to toolsets (Jira, Confluence or similar tools) across Requirements documentation, conversation design and Quality assurance.
Has knowledge about Enterprise ArchitectureHas high levels of Diligence/Ownership.
yellow.ai
provides Equal Employment Opportunity to all employees and applicants for employment without regard to race, color, religion, gender identity or expression, sex, sexual orientation, national origin, age, disability, genetic information, marital status in accordance with applicable federal, state and local laws.