Bid Consultant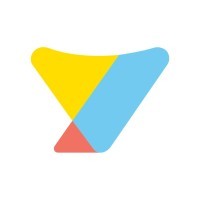 yellow.ai
Bengaluru, Karnataka, India
Posted on Saturday, May 13, 2023
yellow.ai
brings the best of AI+human-led conversational automation for enterprises of great repute like Schlumberger, Domino's, Dr. Reddy's Lab, PepsiCo, Bajaj Group, Indigo, Cipla, Siemens, MG Motors, and more. We have offices in 6 countries and have clients across 27 countries.
We're a team of 900+ makers, who've shipped over 650+ Intelligent Virtual Assistants. Our Virtual Assistants converse in over 120 languages, and our platform handles more than a billion conversations every month - over 50+ channels in text and voice!
We're also named Leading conversational AI Platform, Distinguished CX Vendor, and Advanced Virtual Assistant Provider by Gartner. They're really critical and meet 1000+ Conversational AI Platforms. We're thrilled to be recognized by them!
We're one of the fastest growing SaaS leaders emerging from Asia and are backed on this journey with more than $100M in funding so far by partners like Lightspeed, Sapphire Ventures, WestBridge Capital and Salesforce Ventures. We also got
honoured
recently, being one of the top 10 companies to work at by '#LinkedinTopStartups' and a 'Great Place to Work at' certification.
We are looking for an experienced Bid Consultant based out of Bangalore, who will manage end-to-end RFP/RFI/Bid responses by collaborating with various BU's within Yellow. In this role, you will deliver high-quality RFP proposals and ensure the products and value proposition are clearly articulated and project the most up-to-date.In addition to bids, you will also lead and contribute to various strategic internal projects.A high-impact role, requires expertise in strategic thinking, leadership, strong relationship building and stakeholder management skills. The role owner is expected to gain an exceptional understanding of Yellow's line of business, its product offering across multiple verticals and evolving business models & trends.
As a Bid Consultant at Yellow.ai you will
Proactively build & manage RFI/RFP/Bid opportunity pipeline globallyOversee all aspects of proposal preparation, from inception to post-bid award
Establish best practices in RFI/RFP/Bid and deliver compelling 360-degree, customer-centric bid responsesLiaise with a wide variety of stakeholders (global, regional, in-country) to cover all required information to complete proposals and ensure delivery on time and quality
Drive continuous improvement of the bid process, capabilities, and supporting systems
Work closely with marketing teams on developing marketing collaterals, key content messaging and customer experience aligned with brand and strategyOverall accountability for winning bids (not simply bids submission)
Help the Sales team with proposals and clarifications
Keep abreast of industry changes and innovations in the larger cards and payments space to stay ahead of the curve in coming up with innovative solutions for customers.
To be a Bid Consultant at Yellow.ai you need
5-8 years experience in Presales and/or proposal management and/or bid management in the consulting or IT SaaS product company.
Great at creating PPT pitch decksIn-depth knowledge and application of English grammar and ability to proofread all written materials including proposals, presentations, and related documents.
Excellent conceptual and visual creative skills
Team player with high energy levels and motivation
Ability to work independently with limited supervision in a fast-paced organisation and deliver work under pressure to meet deadlines
Superior follow-through capabilities and ability to manage work-streams
Ability to communicate with all levels of the organisation, from highly technical to senior-level business leaders
Proactive to analyse gaps and come up with resolution + drive it to completion
yellow.ai
provides Equal Employment Opportunity to all employees and applicants for employment without regard to race, color, religion, gender identity or expression, sex, sexual orientation, national origin, age, disability, genetic information, marital status in accordance with applicable federal, state and local laws.