Customer Success Engineer (Node.js)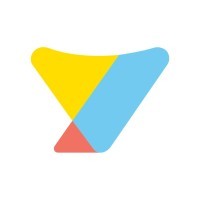 yellow.ai
Software Engineering, Customer Service, Sales & Business Development
Bengaluru, Karnataka, India
Posted on Saturday, May 13, 2023
yellow.ai
brings the best of AI+human-led conversational automation for enterprises of great repute like Schlumberger, Domino's, Dr. Reddy's Lab, PepsiCo, Bajaj Group, Indigo, Cipla, Siemens, MG Motors, and more. We have offices in 6 countries and have clients across 27 countries.
We're a team of 900+ makers, who've shipped over 650+ Intelligent Virtual Assistants. Our Virtual Assistants converse in over 120 languages, and our platform handles more than a billion conversations every month - over 50+ channels in text and voice!
We're also named Leading conversational AI Platform, Distinguished CX Vendor, and Advanced Virtual Assistant Provider by Gartner. They're really critical and meet 1000+ Conversational AI Platforms. We're thrilled to be recognized by them!
We're one of the fastest growing SaaS leaders emerging from Asia and are backed on this journey with more than $100M in funding so far by partners like Lightspeed, Sapphire Ventures, WestBridge Capital and Salesforce Ventures. We also got
honoured
recently, being one of the top 10 companies to work at by '#LinkedinTopStartups' and a 'Great Place to Work at' certification.
We are looking for a product expert who is customer service oriented and has a strategic mindset. A person who acts as a mentor and dependable advisor when implementing technical solutions. This role is responsible for retention of customers by
analysing
the usage of our bot services and ensuring that they get the best Return on Investment from
it.As
a Customer Success Engineer who will be
analysing
business requirements/functional designs and works with business teams, customer success, and other engineers to design systems and application software.
To be a Customer Success Engineer at Yellow.ai you need…
Reviews, analyses and gives feedback on requirements/functional designs
Participates in architectural review process
Designs for larger enhancements and projects
Conducts peer design reviewsDevelops and maintains code for larger enhancements, projects and integrations
Fixes defects and participates and conducts peer code review
Follows design and coding standards and processes
Conducts code performance analysis and tuning
Develops unit and cross functional tests, develops test strategies, executes test cases, logs issues, manages issues, recommends testing frameworks and records and runs automated test scripts
Develop and Consume Rest API's and have an idea about basic API methods and calls.
Captures, consolidates and maintains inventory of production applications, flows and systems for all the software engineering verticals
Helps in preparing application support documentation
Troubleshoots basic application issues with the help of knowledge base documents
Good to have Client facing and Client handling experience.
To be a Customer Success Engineer at Yellow.ai you need…
Master's or Bachelor's degree in Information technology, Computer Science or Engineering.
1-3 years of experience as Software developer building /developing any kind of application using javascript & node.js
Strong communication and presentation skills
Ability to navigate and build relationships within large enterprise organisations
Strong problem-solving and strategic logical thinking skill
yellow.ai
provides Equal Employment Opportunity to all employees and applicants for employment without regard to race, color, religion, gender identity or expression, sex, sexual orientation, national origin, age, disability, genetic information, marital status in accordance with applicable federal, state and local laws.