WordPress Developer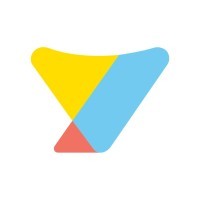 yellow.ai
Software Engineering
Bengaluru, Karnataka, India
Posted on Friday, May 19, 2023
Headquartered in San Mateo,
Yellow.ai
is a global leader in Conversational AI, delivering autonomous, human-like experiences for customers and employees to accelerate enterprise growth. We believe that memorable conversations are at the heart of every meaningful brand engagement. Over 1100 enterprises, including Sony, Domino's, Hyundai, Sephora, Waste Connections, Ferrellgas, and Randstad, trust our generative AI-powered, no-code Dynamic Automation Platform (DAP).
DAP's proprietary multi-LLM AI engine, DynamicNLP™, empowers us to handle 2Bn conversations every quarter across 35+ channels in 135+ languages. We're passionate about delivering conversational experiences via our Dynamic AI agents that help enterprises achieve higher customer satisfaction and employee engagement. We were recently recognized as a Challenger in the 2023 Gartner® Magic Quadrant™ for Enterprise Conversational AI Platforms and have raised more than $102M from blue-chip investors with offices across six countries.
We are looking for a driven, talented, and experienced WordPress developer to join our team, someone who has working knowledge of building an integrating APIs and hands on experience with WordPress, Google Tag Manager, and HubSpot Email templates.
Typically your work week looks like:
Revise, edit, & optimize web pages on our corporate site and landing pages.
Work with the SEO team to implement technical SEO fixes.
Work in collaboration with external web development agencies to ensure improved UX and performance on the site.
Own various design tasks involved in the web development life cycle.
Report on technical issues, quickly debug and fix problems.
Create HTML email templates with mobile responsive functionality on platforms like HubSpot, Mailchimp, etc. Gather and refine specifications and requirements based on technical needs.
Maintain, expand, and scale our site.
Has an eye for design and UI/UX and experience with multi-site and multilingual websites.
Ensuring cross-platform optimization for mobile phones, responsiveness of applications and browser compatibility.
An ideal candidate should have:
Hands-on experience in working with WordPress, Google Tag Manager, and HubSpot Email templates. Working knowledge of building and integrating APIs.
Basic knowledge of the SEO process. Aggressive problem diagnosis and creative problem-solving skills.
Ability to work and thrive in a fast-paced environment, learn rapidly, and master diverse web technologies and techniques.
Experience with responsive and mobile design, and cross-browser development and testing.
Track record delivering front-end software that is correct, stable, performant, secure, and accessibility compliant.
Proficient in view layout and rendering technologies (e.g., responsiveness, progressive enhancement, browser/device support).Understands how to optimize the delivery of code and assets (e.g., images, fonts) to a browser or device (e.g. lazy loading assets, using CDNs, caching, compression, etc.)
Our Company's Values
Execute with Clarity & Focus - Pursue objectives with precision and unwavering focus.
Create Customer Success - Create a customer-centric culture that prioritises experience and satisfaction.
Move the Needle Everyday - Drive continuous improvement and make tangible progress each day.
Demonstrate Grit - Exhibit resilience, determination and tenacity in overcoming challenges.
Do More with Less - Maximize productivity and outcome while operating within resource constraints
yellow.ai
provides Equal Employment Opportunity to all employees and applicants for employment without regard to race, colour, religion, gender identity or expression, sex, sexual orientation, national origin, age, disability, genetic information, or marital status in accordance with applicable federal, state and local laws.