Senior Product Designer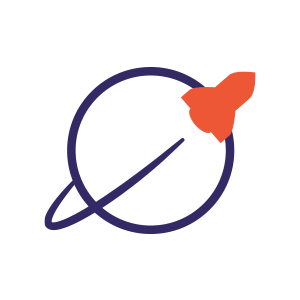 YugabyteDB
Product, Design
Remote · United States
Posted on Saturday, March 25, 2023
At Yugabyte, we are on a mission to become the default transactional database for the cloud. We are well underway on this journey with YugabyteDB, the open source, high-performance, distributed SQL database that runs on any cloud and enables developers to get instantly productive using well-known APIs. We are looking for talented and driven people to join us on our ambitious mission and help us build a lasting and impactful company.
We announced a $188M Series C round at a $1.3B valuation in October 2021, however we very much believe we are still in the early stages of our company's journey. The transactional database market is estimated to grow from $40B in 2021 to $64B by 2025. Given our database is cloud-native by design, has on-demand horizontal scalability, and allows for geographical distribution of data using built-in replication, we are extremely well-positioned to address the market need for geo-distributed, high-scale, high-performance wordloads.
Do you thrive on solving complex technical problems? Do you want to be at the cutting edge of technology that will be at the heart of the next wave of human innovations? If so, we're interested in speaking with you!
We're looking for a curious and energetic Product Designer to join YugabyteDB's growing design team. In this role, you'll help elevate the experience of our enterprise products - YugabyteDB Platform and YugabyteDB Cloud. In this role, you will apply your skills in design to guide research, design processes and go from idea to product design specifications. You'll collaborate with other members on the Design and Product Management, Engineering, and Customer Success teams. You will conduct customer research, interviews, usability tests to define simpler solutions. We're aiming to ship world-class experiences and we need designers with a visual communication specialty to help raise the bar and keep it high. We seek someone who has shipped world-class products in the enterprise space (SaaS, IaaS, PaaS preferred) - who has seen the product through multiple releases and managed to bring about remarkable improvements through the product life cycle.
Role and Responsibilities
You will be asking a lot of questions
Contribute your expertise to define and design projects across the company. That could include and not limited to working on YugabyteDB Cloud (our new SaaS offering), YugabyteDB platform (Our on-prem service), Documentation, YugabyteDB University, Our Design System etc.
The ideal candidate will run lean internal or external usability tests to validate and improve your designs.
Conduct user interviews and share user research findings and recommendations with the team.
Work with product managers and engineers to iterate on and refine some of the existing experiences in the YugabyteDB Platform
Create whatever artifact you believe is needed for that specific project. That could be a diagram, a wireframe, a high fidelity prototype, a simple pen and paper sketch or even a screenshot from a similar feature you've seen before.
Collaborate with the engineers to ensure your interfaces look great when coded out.
You will help suggest design solutions to bugs identified during QA.
You will collaborate with the design team to define new processes that drive efficiency in working with the Product organization
Required Experience
Experience designing great experiences for developer-focused products
Being self-motivated, a go-getter attitude
Passion for working in a fast-paced, highly collaborative environment.
You are opinionated yet humble. You love helping your colleagues learn and grow—and have them help you learn and grow.
The ability to ask tough questions
Great interaction design and visual design skills and keep up with industry trends, technology, and tools.
You are curious and enjoy taking on the challenge to reduce complex problems down to the right balance of flexibility, power, and ease of use.
You are comfortable working on very broadly defined, loose concepts, as well as narrowly defined, tactical deliverables.
You can be scrappy and entrepreneurial as well as specific and detail-oriented
Make rational design decisions supported by design theory, data, business goals, and team principles.
You are comfortable explaining your decisions to a cross-functional team that doesn't have the same background
We feel strongly about equal pay for equal work, and transparency in compensation is one way to help achieve that. The cash compensation for this role is market competitive, with a range of $155,000-$200,000, as well as equity (when applicable), and benefits including health plans, retirement plans, and unlimited paid time off (PTO). Some roles also include variable/incentive compensation, or a competitive On Target Earnings (OTE) incentive compensation structure. The pay range for this position is a general guideline only and not a guarantee of compensation or salary. The actual pay will vary based on factors including experience, qualifications, and skill level.
Equal Employment Opportunity Statement:
As an equal opportunity employer, Yugabyte is committed to a diverse workforce. Employment decisions regarding recruitment and selection will be made without discrimination based on race, color, religion, national origin, gender, age, sexual orientation, physical or mental disability, genetic information or characteristic, gender identity and expression, veteran status, or other non-job related characteristics or other prohibited grounds specified in applicable federal, state and local laws.