Content Marketing Specialist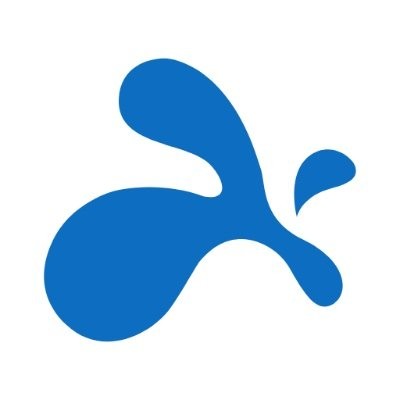 Splashtop
Marketing & Communications
Cupertino, CA, USA
Posted on Monday, August 28, 2023
Company Overview:
We are Splashtop, a premier SaaS company specializing in remote access and support solutions for businesses and individuals alike. Established in 2006 by a dedicated team of founders who remain at the helm, we pride ourselves on delivering the best value in our industry, with an emphasis on security, reliability, and high performance. Our commitment to delighting our customers can be seen in our 2,000+ 5-star reviews. We continuously push the boundaries of innovation, driven by our core values and our desire to serve our global customer base.
Location:
Cupertino, CA. Preference will be given to candidates who can come to the office at least once per week.
Role and Responsibilities:
As our Content Marketing Specialist, your task is to translate our passion and technical prowess into compelling and relatable content for our target audience. Collaborating closely with various teams, including marketing, product, and security, you will play an essential role in shaping Splashtop's online voice. Your primary responsibilities will include:
· Copywriting Excellence: Craft persuasive website content that emphasizes the benefits and features of our SaaS solutions, translating complex technical details into user-friendly prose.
· Content Strategy: Develop strategies in tandem with the marketing team to align content with business goals. Propose ideas for blog posts, whitepapers, case studies, and other assets to drive engagement and conversion.
· Technical Acumen: Grasp technical aspects of our solutions swiftly and proficiently.
· SEO Optimization: Create outstanding content that provides utmost value to readers, ensuring it aligns with our SEO strategy. Utilize tools like SEMrush, Google Analytics, and Google Search Console to monitor and improve performance.
· Market Research: Stay informed about industry trends, competitor offerings, and market updates to keep our messaging current and competitive.
· Collaboration: Partner with teams across Splashtop, particularly with the SEO manager, CRO manager, and other product and security specialists, to produce unique and insightful content.
· Project Management: Lead and manage content-related projects from conception to completion, ensuring timely delivery, alignment with company standards, and stakeholder satisfaction.
Qualifications:
· At least 1-3 years proven B2B copywriting experience, ideally within the tech or SaaS sector.
· Exceptional writing and editing prowess.
· Aptitude for converting intricate technical concepts into clear, engaging content.
· Comprehensive understanding of SEO principles and tools.
· Proven ability to learn quickly and adapt to industry trends.
· Bachelor's degree in English, Communications, Marketing, or a related field, or equivalent experience.
Preferred Qualifications:
· Prior experience in writing for remote access, IT, or support solutions.
· Familiarity with SaaS and remote work trends.
· Knowledge of content management systems (CMS) and basic HTML/CSS.
· A portfolio showcasing relevant B2B writing samples.
Why Join Splashtop:
Be part of a tight-knit team with a history dating back to our foundation, characterized by a family-like camaraderie, transparency, and a fervent commitment to customer delight.
Work on state-of-the-art technology and hone your skills in a dynamic setting.
Contribute to a company with strong values and a clear mission, placing customer delight, value, security, and exceptional performance at its core.
Application Process:
Submit your resume, a cover letter, and writing samples that display your B2B copywriting aptitude. In your cover letter, please address your relevant experiences and explain why you would be an invaluable addition to the Splashtop family.
Splashtop is a proud equal opportunity employer, dedicated to creating an inclusive workplace that celebrates diversity. We value the unique skills and experiences brought by individuals from all backgrounds and identities, including but not limited to race, color, religion, sex, sexual orientation, gender identity, national origin, age, disability status, protected veteran status, socioeconomic background, or individuals reentering the workforce. We especially encourage applications from underrepresented groups such as women, racial and ethnic minorities, LGBTQ+ individuals, people with disabilities, and veterans. At Splashtop, we believe diversity drives innovation, and we are committed to fostering an environment where everyone feels welcomed, respected, and valued.