Product Marketing Manager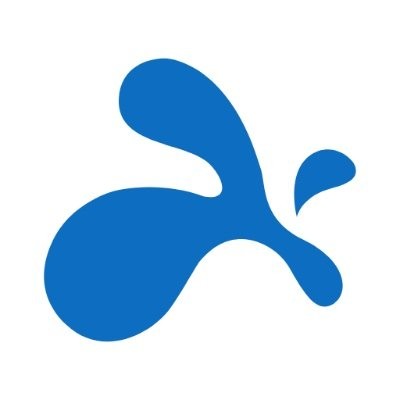 Splashtop
Marketing & Communications, Product
United States
Posted on Saturday, September 9, 2023
Position Overview
As a Product Marketing Manager at Splashtop, you will be a driving force behind the successful launch and ongoing promotion of our remote access and support products. Leveraging your extensive experience in product marketing, you will collaborate closely with cross-functional teams to develop and execute impactful go-to-market strategies that align with our business goals, resonate with our target audience, while also deliver compelling, informative, and user-centered content that aligns with our brand voice and business objectives.
Key Responsibilities
- Develop and execute comprehensive product marketing strategies that encompass positioning, messaging, target audience segmentation, and competitive analysis for our product offerings.
- Lead the case study creation process for the company. This involves collaborating across various teams including sales, marketing, product development, and customer success to research, design, and develop comprehensive case studies that highlight the successful application of our products/services in real-world scenarios. Interview customers and relevant stakeholders to gather insights, data, and success metrics for use in the case study.
- Collaborate closely with product managers, sales teams, and creative resources to ensure the successful launch of new products, including the creation of compelling product narratives, value propositions, and marketing collateral in the form of datasheets, blogs, videos, etc.
- Conduct market research to gain insights into customer needs, market trends, and competitive landscape, translating these insights into actionable marketing strategies.
- Work with customer success, marketing, and design teams to develop and execute integrated marketing campaigns that drive awareness, demand, and engagement for our products/services.
- Contribute to the development of pricing strategies based on market dynamics, customer value, and competitive landscape.
- Own strategic partner relationships for new product integrations and work with marketing on the launch execution and subsequent co-marketing efforts.
Requirements
- Bachelor's degree in marketing or a related field.
- 5+ years of experience in product marketing within the tech sector.
- Demonstrated track record of successfully leading go-to-market strategies for new product launches and driving product adoption in competitive markets.
- Strong portfolio highlighting a range of content pieces, such as product descriptions, user guides, case studies, and more.
- Proven ability to develop compelling product narratives, value propositions, and marketing content that resonate with target audiences.
- Strong analytical skills, with the ability to interpret data, market trends, and customer feedback to inform marketing strategies.
- Excellent written and verbal communication skills with an eye for detail and a passion for storytelling.
- Collaborative mindset with experience working across cross-functional teams including product management, sales, design, and engineering.
- Strong project management skills, with the ability to prioritize tasks, manage deadlines, and adapt to changing priorities.
- Proactive, creative, and adaptable with a continuous learning mindset.
- Should be able to come into the Cupertino office at least twice a week
Our listed compensation range commensurate with the selected candidates' experience, industry knowledge, skillsets, and other factors that may prove relevant during the interview process.
Splashtop is a proud equal opportunity employer, dedicated to creating an inclusive workplace that celebrates diversity. We value the unique skills and experiences brought by individuals from all backgrounds and identities, including but not limited to race, color, religion, sex, sexual orientation, gender identity, national origin, age, disability status, protected veteran status, socioeconomic background, or individuals reentering the workforce. We especially encourage applications from underrepresented groups such as women, racial and ethnic minorities, LGBTQ+ individuals, people with disabilities, and veterans. At Splashtop, we believe diversity drives innovation, and we are committed to fostering an environment where everyone feels welcomed, respected, and valued.